College, area stores want to buy used textbooks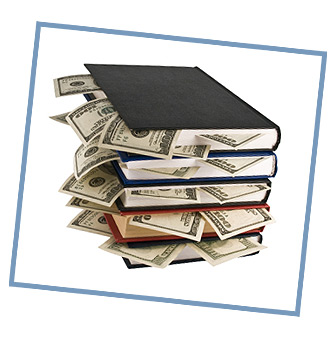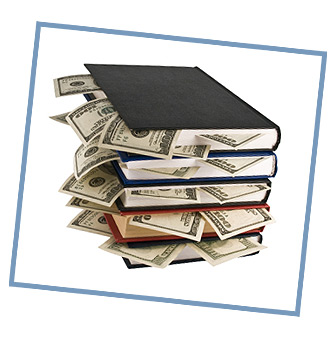 It's the end of the semester and every student knows the best way to make quick cash for summertime fun is to sell back their textbooks.
While the end of the semester typically prompts the most traffic for book buybacks, Textbook Brokers Store Manager Billy Mulally said students can sell back their textbooks there year 'round.
Textbook Brokers is located across the street from OCCC at 7445 S May Avenue in Oklahoma City. There is a second location at 123 N University Drive in Edmond.
Mulally said although Textbook Brokers doesn't buy every book students bring in, they will most likely buy it back if the textbook is still being implemented in upcoming curriculums.
"We'll pretty much buy all the OCCC books back as long as [OCCC] plans on using them again," Mulally said.
Depending on the condition of the books, he said, students could be given up to half the amount of the original purchase.
"The most any place will give you is half," Mulally said.
Textbook Brokers is open from 8 a.m. to 5 p.m. Monday through Friday.
Just up the street from the college is another store that buys textbooks.
Susan Mueggenborg, a sales associate at Half Price Books located at 1449 W Interstate 240 Service Rd., said the store will buy back anything — not just books — that is professionally published.
"It's really anything," Mueggenborg said.
"It includes books, movies, music, video games, magazines, textbooks — just about anything that is media, really."
Mueggenborg said the cash amount for a textbook buyback is determined by the book's condition and age as well as supply and demand.
"If you bring in six boxes of just nothing but romance paperbacks, we're not going to be able to offer you as much [as we could] if we had a shortage of romance paperbacks," she said.
Mueggenborg said students can visit Half Price Books at any time to sell something back.
"We don't have set hours for that," Mueggenborg said. "… any time we're open, you can bring books in to sell."
"It's year 'round — it's every single day."
A second location is at 6500 N May Ave.
Those looking for convenience may want to just walk from class to the campus bookstore to sell their books.
The OCCC bookstore is conducting its book buyback hours from 8 a.m. to 8 p.m. Monday, May 12; from 8 p.m. to 6 p.m. Tuesday, May 13 through Thursday, May 15; from 8 a.m. to 5 p.m. Friday, May 16; from 9 a.m. to noon Saturday, May 17; and 8 a.m. to 8 p.m. Monday, May 19.
For more information about Textbook Brokers, visit okc.textbookbrokers.com.
For more information about Half Price Books, visit www.hpb.com.
For more information about OCCC's buyback program, contact Bookstore Director Brenda Reinke at 405-682-7242, or visit http://bookstore.occc.edu/buyback.