Clubs haven't reached full potential, should be more active on campus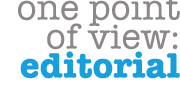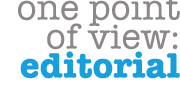 There is no denying that student clubs and organizations are a vital facet of the college experience.
Club involvement promotes leadership, teamwork and interpersonal communication skills.
According to a study conducted by the Public Education Network, participation in clubs also can lead to better academic performance and better psychological well-being.
This is especially true in a community college setting such as ours. As students constantly come and go, clubs should provide a sanctuary for those of like interests to come together, build friendships and better themselves as well as the community.
Unfortunately, many OCCC clubs seem to be dying on the vine due to lack of interest and participation.
Fewer than 2 percent of the nearly 14,000 students currently enrolled at OCCC are involved in any of the college's 37 student clubs and organizations.
Indifference on the students' behalf could be one reason for such low numbers, but lack of promotion certainly isn't helping.
For students who do not regularly check the website CampusGroups.com, which Student Life uses almost exclusively to promote OCCC organizations, it would be nearly impossible to know what clubs exist — much less what activities and events they might be hosting.
The OCCC campus is spotted with a handful of Student Life bulletin boards, though very few organizations actually use them.
Usually, these boards are all but empty, though it is not unheard of to see month-old fliers still hanging beneath a club's name.
It is this sort of neglect that prevents clubs from reaching their full potential. Every semester it seems the campus organization roster changes as more clubs fade away due to lack of interest. New clubs are rarely formed.
To reach success, clubs must be more proactive in their efforts to advertise and recruit new members, especially since many students are gone within two years.
Organizations should branch out and use resources other than CampusGroups as a means of advertising their group. Use of the campus bulletin boards would be a great place to start, as would large posters, leaflets, and small promotional items like buttons.
Just a little more effort could result not only in increased club and student success, but also a more connected campus.