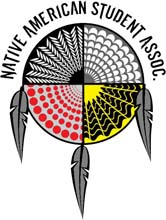 The attendance at the Native American Student Association's powwow on March 28 was estimated to be around 700 people, said club Sponsor Taylor Fields.
"We had a lot of comments on how personable it was and family friendly," he said. "It was a huge success."
Fields said the powwow was held the same day as the University of Oklahoma's American Indian Alumni Society's spring powwow.
"We had several people, vendors and dancers that went to OU's powwow and then came to ours … . They said ours was excellent."
The powwow had a Gourd Dance and drum circle. It also offered straight, fancy, and traditional/grass contests for the men and cloth, buckskin, and jingle/fancy shawl for the women. A variety of different tribes participated and attended the event.
Club member Janelle Lawson said she spoke with many of the people in attendance.
"I went around and talked to many of [the vendors] and a lot of them were not even from anywhere close to here. … They had the choice to go to OU's and they chose ours."
NASA member Whitney Williams said some of her family members traveled from Watonga to attend the OCCC powwow.
"All these people had a choice of where to spend their time and they came here," she said. "They're not even enrolled in OCCC, but they came."
Fields said the turnout was surprising.
"(Director of E-Student Services) E.J. Warren put a spread on the TVs all through the campus and the Pioneer put out the information for it," he said. "It was just that and word of mouth."
Club President Samantha Harris said there will be a future powwow, but not right away.
Fields said it takes a lot of work and money to make the powwow happen so they're going to aim toward having it every other year.
NASA club members said without the OCCC community, the powwow wouldn't have had as many in attendance.
"We would like to just thank everyone [who] came out and attended because really if nobody came out from OCCC, it wouldn't have been such a big success."
Lawson said she hoped those who attended were able to leave with a better sense of the culture.
"I hope the impact people left with is a solidarity with other tribes," she said. "We are here to support and encourage cultural education."
NASA members can be contacted at nasa@my.occc.edu.
To contact Katie Axtell, email communitywriter@occc.edu