Child's tent better than making a bed each morning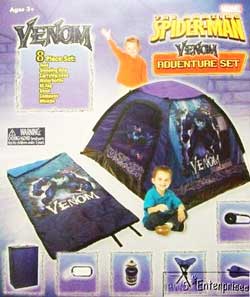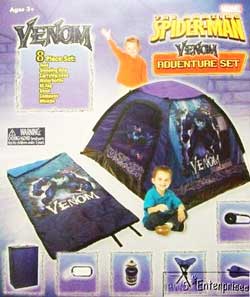 This morning was another morning since Christmas that I have not had to make my son's bed.
Thanks to the children's 8-in-1 tent and camping set my child received for Christmas, my back-breaking, bed-making skills have been put to rest by him sleeping in his new tent and sleeping bag for the past couple weeks.
When my son first opened the tent, my first thought was where would I store it through the long winters?
While I was grumbling with all the problems this new tent would bring, my son was jumping with excitement, impatiently waiting for his cool, new "fort without chairs."
Not having the heart to tell the most important person in my life that he would have to wait months before being able to put it up, my husband pulled it out of its easy carry bag and assembled it in the living room.
Along with his new sleeping bag, water bottle and whistle, my son slid inside with the biggest smile on his face. That pure joy and happiness melted my heart enough to allow him to have it in his room for just that night.
Now, two weeks later, it is still in his room with his favorite blanket, pillow and his favorite sleeping bag.
Plus, it is more than just kid friendly, it is dog friendly as well.
Not only does my 4-year-old love it, but also I find my dog trying to hide and take naps each day curled up inside.
Every night I crawl down and get in to give him a kiss and tuck him in, and every night he falls asleep with a smile on his face because he gets to sleep in his tent.
So thank you to all the children's tent makers for saving the backs of parents everywhere, and for bringing such pure joy to the little, important people in our lives.
Small-sized children's tents can be found online, and in most sporting goods stores.
Prices vary.
My son's tent retails for $89.99 and includes a sleeping bag, carrying case, water bottle, ID tag, stool, compass and whistle — everything a child could ask for.
It's an investment worth making.
Rating: A
To contact Katie Axtell, email communitywriter@occc.edu