Children benefit from summer program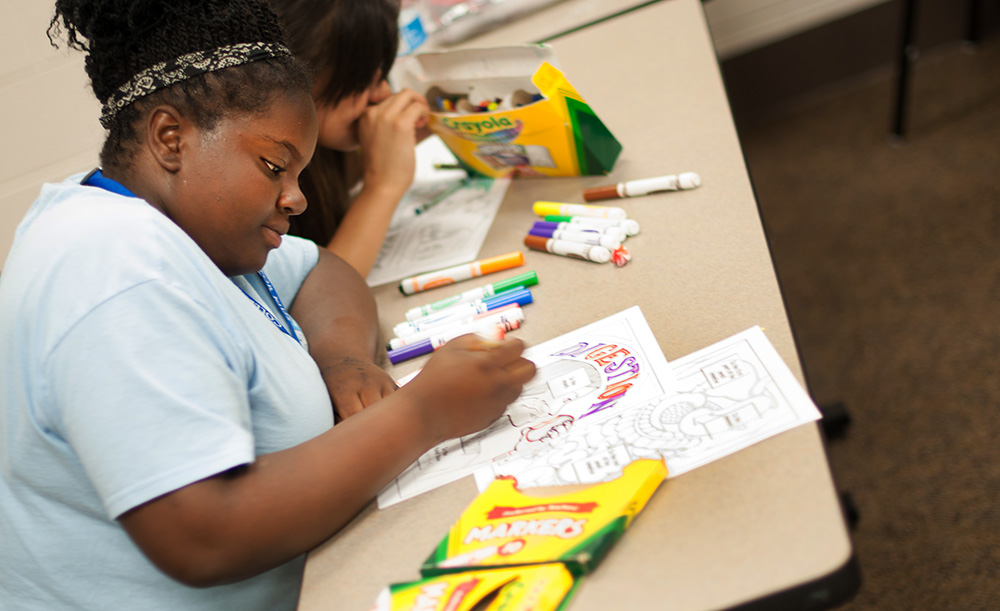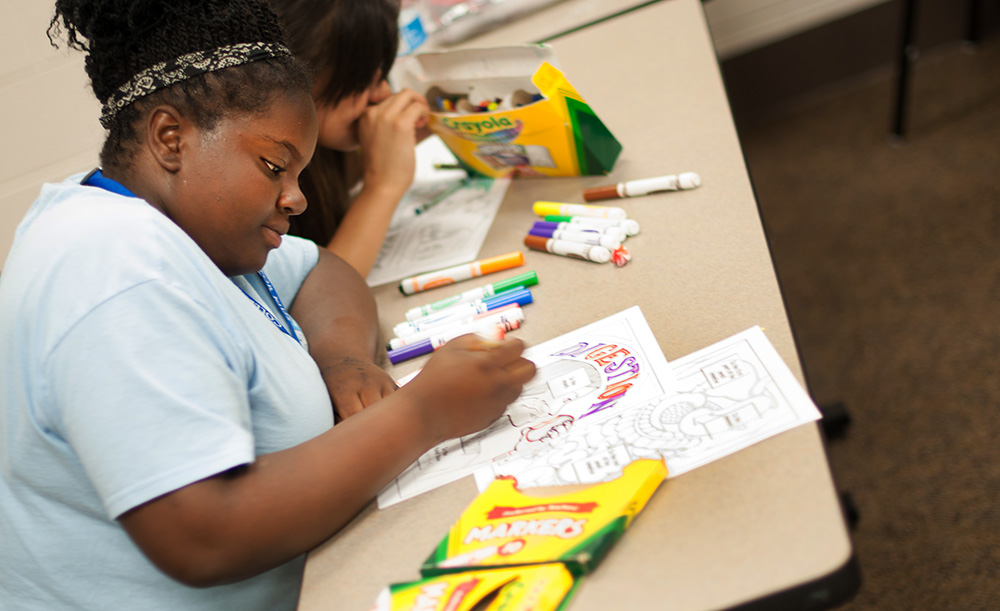 College for Kids kicked off the first week of June with some of the programs continuing through the first week in August.
The program allows children entering first through eighth grade to take educational classes during the summer, said Brannon Dresel, Community Education coordinator. With around 400 students enrolled, Dresel said, they are on par with the enrollment last summer.
"We've almost exceeded last year and we've still got four weeks to go," he said.
More than 220 classes are offered, ranging from science and cooking to music. Dresel said classes involving technology and computers have been the most popular this summer.
"The Cyber Camp that we run at the main campus is popular," he said. "It always gets full. That's actually a special one, because it's run by the college professors."
Another popular program, Dresel said, is College Prep.
During the class, he said, seventh and eighth graders are brought to the main campus, given a tour, listen to guest speakers and learn what it's like to be an OCCC student.
Giving Back also is a popular class, open to all age groups, Dresel said. In the class, children sell lemonade at a public stand set up on campus. The proceeds go toward childhood cancer awareness via a charity called called Alex's Lemonade Stand.
"It's an opportunity for the kids to learn what it takes to run a special event," he said.
Those who are more technology minded can take classes through TechjoyNT and Bricks4kids. Dresel said both companies offer classes to help students learn more about robotics, programming, character design and more.
Dresel said the majority of College for Kids classes are taught by Moore or Oklahoma City public school teachers.
"Basically, public school teachers teach about 90 percent of our content," he said.
OCCC offers College for Kids each summer. Dresel said individual classes are $39 per class for one week. Enrollment in all-day multiple classes costs $99 and includes lunch.
Dresel said OCCC also offers before care from 7 to 9 a.m. for $10 per week and aftercare from 4 to 5:30 p.m., also for $10 each week the child is enrolled.
"So if a parent wanted their child to be here all day, all week, and have free lunch, and have before care and aftercare, it would be $119," he said. "We always start our open enrollment the last week in April and if they enroll that week, they get 10 percent off of everything," he said.
Dresel said financial aid is available.
He said the classes provide a great way for kids to learn, meet new people and get out of their comfort zones.
"It exposes them to other cultures and exposes them to other students."
For more information about College for Kids, visit www.occc.edu/coe/index.html or call 405-682-7859.
Sports Camps and Fit Kids Camps also are offered as part of OCCC's summer camps, said Matthew Wright, intramural sports assistant. He said there are 16 different sport camps — two per week — throughout the summer. Sport camps run from 8 a.m. until noon Monday through Friday. Wright said enrollment usually peaks during the weeks basketball or soccer is offered.
"The most popular sports camp is most definitely basketball," he said. "… And then also the soccer fundamentals is usually really popular."
Wright said the kids enjoy the competition. He said it adds excitement to the day.
"In the morning you're learning the fundamentals … ," he said. "Then when everybody splits up into teams and actually play games with the fundamentals they've learned, that's usually the favorite part for the kids."
The sport camps only go through the last week of July, but Fit Kids Camp will be offered through the first week in August, Wright said.
He said there are a number of ways for parents to enroll their kids.
"They can go online and enroll, they can call up to the office… they can also come up here in person and enroll," he said.
Children have the option of concurrently enrolling in both the Sport Camps and College for Kids, Dressel said.
"They can do Sports and Rec in the morning and do College for Kids in the afternoon or vice versa." For more information about Sport Camps or Fit Kids Camp visit www.occc.edu/rf/sport-camp-schedule.html or call 405-682-7860.