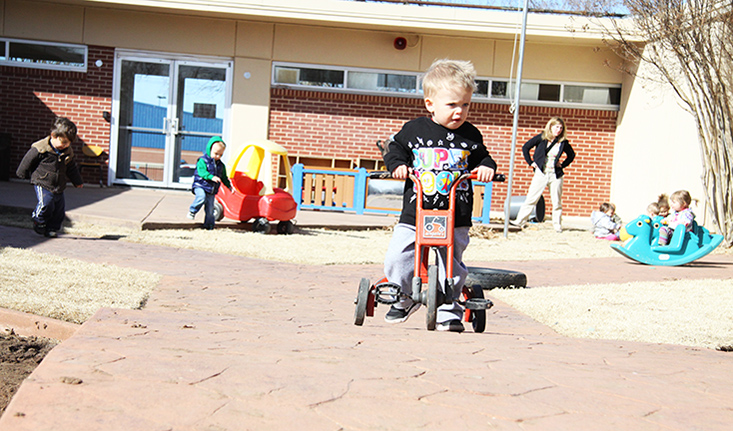 Child care can be expensive, especially for a college student.
OCCC's Child Development Center and Lab School provides affordable child care to its students and community, said Phyllis Burk, a student worker at the center.
"We work with the schedules of full-time students to make sure their children are taken care of while they are going to school," Burk said.
She said the center opens at 7 a.m. Monday through Friday. Closing time is dependent on OCCC class schedules, Burk said.
"Since we work with students, the center is open until the latest class that a student has," she said.
"If a full-time student in the fall has a class until 9 p.m., we'll be open."
Burk said a $15 enrollment fee is charged per semester. Child care costs $10 per day, with a $3 meal charge for certain session periods, she said.
"This is the best program that I've ever been a part of," Burk said. "My favorite thing is seeing the children grow and their freedom of creativity in our program."
Children from 6 weeks up to 5 years are welcome, she said.
For more information or to enroll a child, call 405-682-7561 or visit www.occc.edu/childdev.