Car crashes into OCCC main entry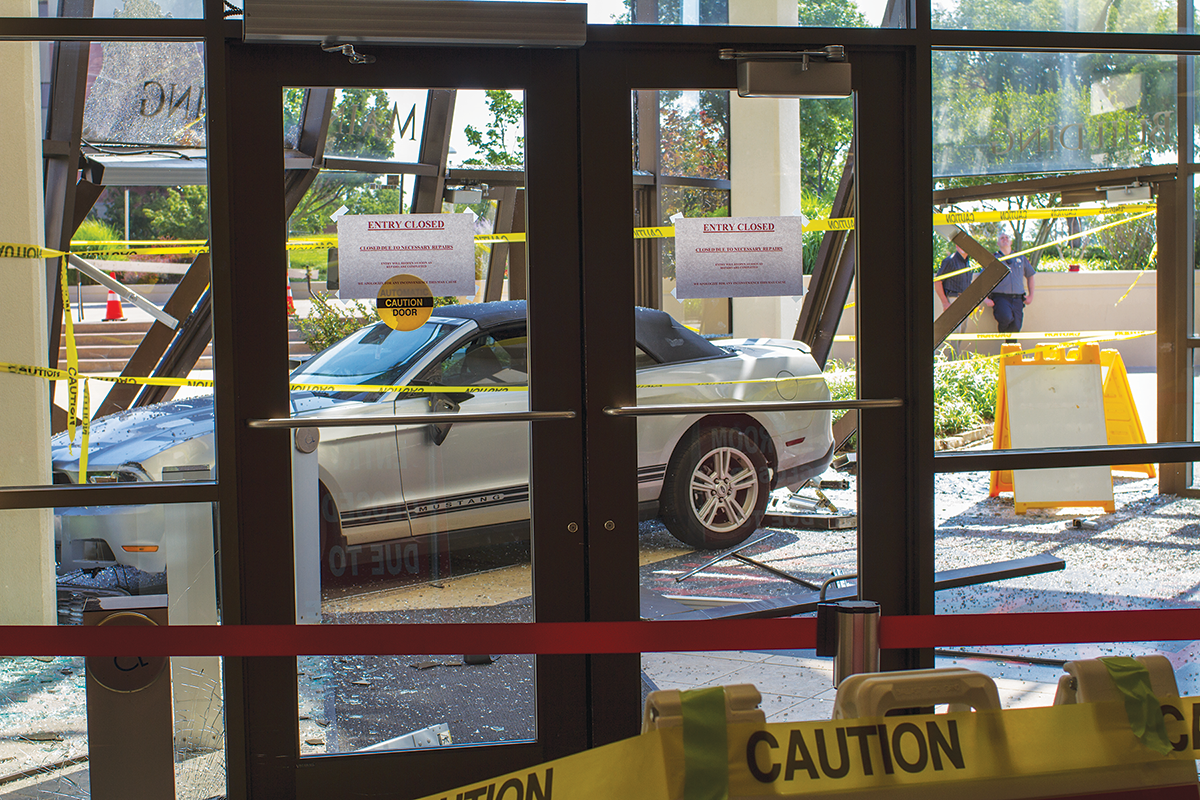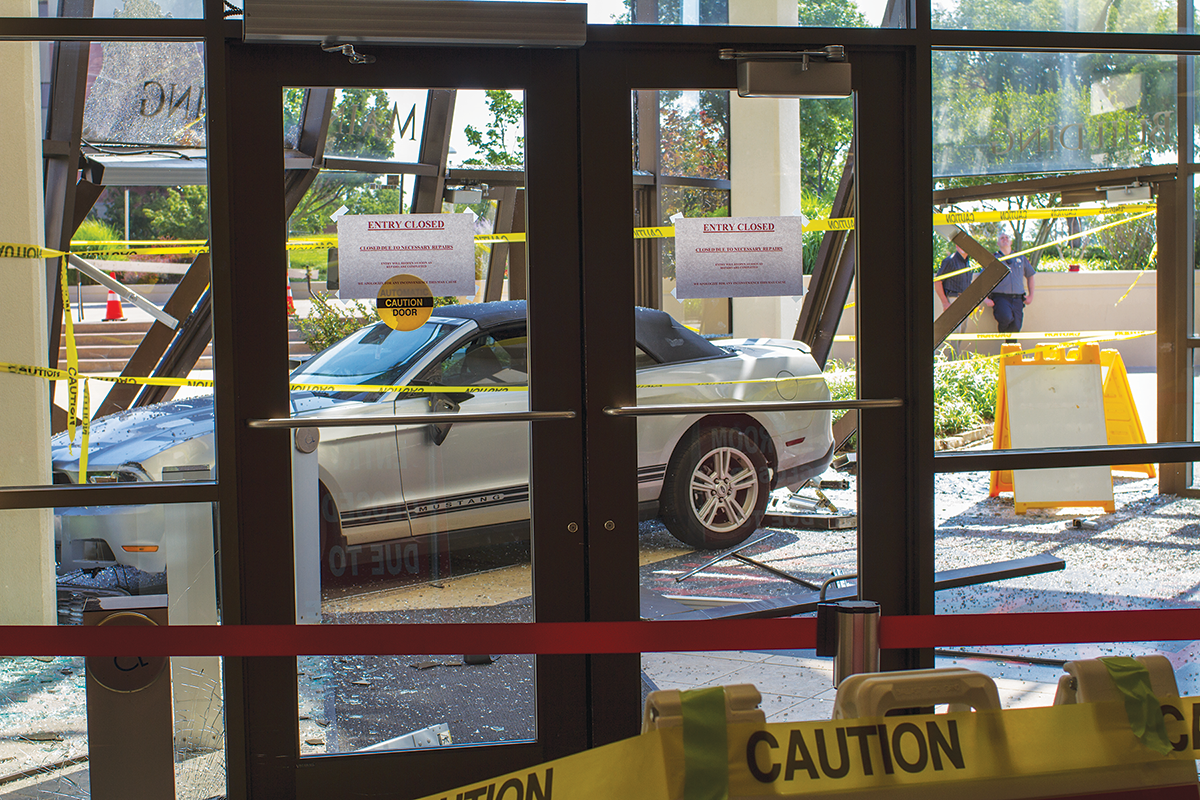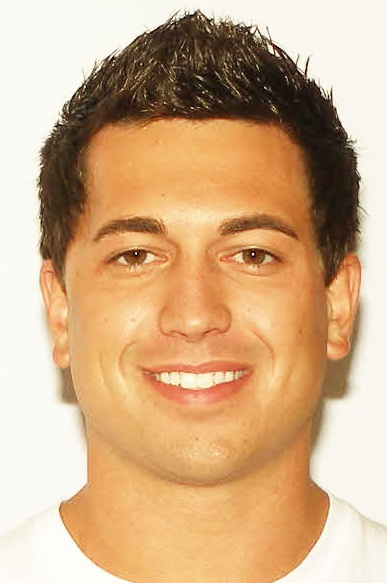 OCCC continues cleanup and repair on one of the college's Main Building entrances after Business major David Ratliff, 24, crashed his car through the glass area at around 8:07 a.m. Thursday, June 20.
The cause of the accident has not yet been officially determined. However, eyewitness Eunice Luna, a student employee at the Welcome Desk just inside the entry, said she overheard Ratliff say he had blacked out.
"When I went to go give my [statement,] they asked him if he had been drunk and he said he [was] sober," she said.
An OCCC police report, released June 21, shows the Ford Mustang convertible was equipped with an interlock device.
College officials say Ratliff was taken from the scene in an ambulance but added that he nor anyone else was injured.
Those needing access to the college from Parking Lot A are being asked to use the SEM entrance 1.
The Pioneer will update this story as more details become available.
If you were an eyewitness, we'd like to hear your story. Contact us at 405-682-1611, ext. 7307, or at editor@occc.edu or on our Facebook page at www.facebook.com/OCCCPioneer.
RELATED STORIES: