Car accident, stolen wallet top weekly incidents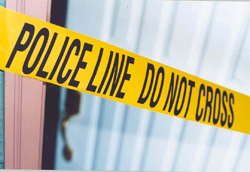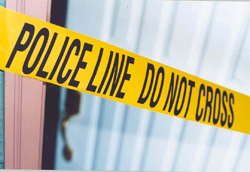 An injury automobile accident and a stolen wallet kept campus security officers busy during the second week of September.
At about 3:47 p.m. on Sept. 8, a Yukon man called campus security and reported he had been involved in an accident at the intersection of SW 74 Street and Drexel Avenue, according to a report filed by Safety and Security Officer Tanya Vroenen.
Vroenen said she, along with Officer Jeff Porter and Sgt. Kevin Tipton, responded to the call.
"When we arrived on the scene, we immediately diverted traffic exiting and entering the campus to one lane," she said in a report.
Kenneth Aaron, a worker contracted by the college, said he was leaving campus to go westbound on SW 74 St. when his 2002 Dodge coupe was struck by a 1990 Dodge Shadow driven by Anthony Vasquez, OCCC student.
Vasquez was driving eastbound when he drove through the red light at Regents and Drexel, striking Aaron's car in the driver side rear tire and back fender, according to the report.
Vasquez said when he was approaching the light,Í it was yellow, and he decided to go through.
Because the accident happened on a city street, Vroenen said, Oklahoma City Police Department officers and Emergency Medical Services Authority paramedics were dispatched to the scene, where Aaron was treated for an injured elbow.
Vroenen said both drivers exchanged information and a tow truck was called to tow Aaron's vehicle.
Later that week, Safety and Security Officer Tim Densmore was called to the Wellness Center to investigate a stolen wallet.
According to the report filed by Densmore, student Maurice Massey said his wallet had been stolen from his locker.
Massey said his locker had been secured with a Master Lock padlock, which appeared to have been twisted off. Items in the wallet included a driver's license, two debit cards, a Shell gasoline card, a Social Security card, a voter identification card and $200 cash.
Massey said his wallet had been in his pants pocket and nothing else, including loose cash, had been disturbed.
Due to the amount of patrons seen on video surveillance going in and out of the men's locker room, Densmore said, Safety and Security officers were unable to identify a suspect.