Capstone speakers to focus on political issues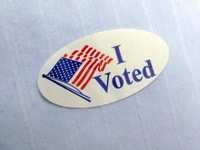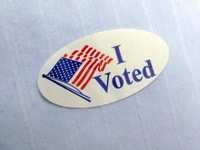 Hot-button topics such the separation of church and state, social stratification and voting rights will be covered in presentations by students in Professor Markus Smith's Political Science capstone class from 5:30 to 7:30 p.m. Wednesday, May 9, in CU3.
Smith is political science department chair and a political science.
One student, Kenneth Meador, said he sees this presentation as a stepping-stone to different opportunities in politics or a law degree.
OCCC College Democrats and College Republicans are working with Smith to make this event a fundraiser for OKC Teacher's Warehouse, as well as an intellectual forum. These presentations give students the opportunity to discuss today's social issues, Smith said.
Six to eight students will present their capstone projects while faculty and students listen and then discuss the matters presented.
Smith said his students have been preparing all semester. Students had to complete a 15-page research paper and then create a five- to 10-minute presentation.
Political science major James Hodges will present the topic of social capital.
Hodges said he has been able to do extensive research on the relationships people have with one another and how that affects social trust.
Hodges said he has benefited greatly from Smith's capstone course.
"This class has pushed me," he said. "You learn a lot of material you've never covered before."
Meador is presenting on religion and politics and how each affects the other.
"It is something I have always been interested in."
Meador said he believes the presentations give students a better knowledge of political topics and prepares them for the challenges they might face in the political field.
Both Hodges and Meador said they are ready to present their research to the audience but Hodges admitted to slight trepidation.
"I'm nervous because it's my own work that I'm presenting," Hodges said.
Smith said he hosts these presentations at the end of each semester. He uses each event to support different charities.
"The students turn presentations into a charitable event," Smith said.
In years past he said, the students have adopted families for the Christmas holiday and held food drives.
Smith said he was inspired to support OKC Teacher's Warehouse because his wife is a social worker at a school located in an impoverished area where students' basic needs are not met.
Teacher's Warehouse helps approximately 40,000 students in the Oklahoma City area when parents cannot afford the basic needs of shool supplies for their children.
The deadline to drop off donations is Wednesday, May 9.
Copy paper and facial tissue can be dropped of anytime at any of the bins located around campus or bring them to the event.
For more information, contact Smith by email at mssmith@occc.edu or by phone at 405-682-1611, ext. 7730.
To contact Rachel Tillman, email onlineeditor@occc.edu.