Campus security updates planned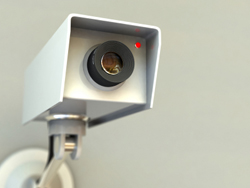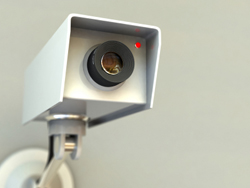 Download the Timely Emergency Communication Taskforce summary report
Safety and Security will change two ways it handles information coming into the college about potential threats, as it continues to deal with the after-effects of a shooter scare, said Cordell Jordan, Media Relations coordinator
OCCC will more tightly control who gets access to sensitive information about threats such as school shooters and bombs, Jordan said. And, calls made to Safety and Security will be recorded.
Threatening information will be sent out "on a need-to-know basis," Jordan said.
"We need to get a hold on who we inform about what, and how [information] can be misinterpreted or miscommunicated," Jordan said."We just need to be a little more careful with the policy we have."
The change comes after a message was sent Feb. 26 to the Community Outreach and Education department about how to handle a possible threat during a swim meet. There was no actual threat, he said.
However, that message was miscommunicated by several people, and resulted in the college being locked down and an OCCC security guard shooting his gun.
Jordan said no one involved in the miscommunication or the shooting was fired or demoted but said he couldn't comment as to whether any employees received a reprimand from the college over the incident citing the Open Records Act.
From the incident, he said, the college learned how things can be miscommunicated.
In addition to restricting access to information, Safety and Security will begin digitally recording telephone calls made into and out of the office.
"The calls can be used for investigative purposes and also training to monitor how we handle dispatch calls and what the specific threat is," Jordan said.
Those recorded calls will be available for the public upon request. General calls to the college operator will not be recorded. Only those sent to security will be digitized, he said.
Also, the college will separate the college operator's switchboard from the Safety and Security dispatch station, Jordan said.
"The dispatcher needs to be only in charge of security calls and dispatching security," he said.
Alex Mangum, engineering major, said he's surprised the college didn't record any the dispatch phone calls in the first place.
"It's interesting that they're just now using that technology," Mangum said. "I always thought all areas of law enforcement used it."
Stephanie Murray, general education major, said she agrees it's been a long time coming for the technology.
"As easy as it is for consumers to buy that technology, I can't believe the college is just now doing that," Murray said.
To contact Justin Combs, email onlineeditor@occc.edu.