Campus police respond to three car accidents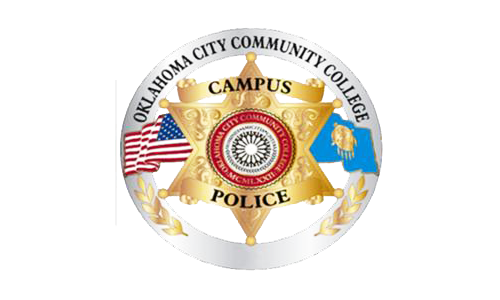 A facilities management employee found shirtless, and a custodial staff member's car being repossessed and several car accidents were recently reported to campus police.
On Aug. 19 Officer Zachary Andrews responded to a report of a car collision between two students, according a report.
Courtney Christian was transported from the scene to Integris Southwest Medical Center by EMSA after Rajujjwal Shah hit her car from behind.
According to the report, Shah was uninjured. However, Shah's car wasn't able to be driven after the collision.
On Aug. 18, Sgt. Jeremy Bohannon responded to a complaint by Social Sciences Dean Susan Tabor of a shirtless man in a conference room.
Tabor said she was taking some students to conference room 1H6(A) when she discovered a Facilities Management employee using a computer in the room with his shirt off. The man's name was redacted in the report.
Tabor said the room smelled strongly of body odor. She told Bohanan she had asked the employee to get dressed and leave, and he complied.
Tabor said the employee had used the computer in that room before and during that time she had heard him forcefully hit the wall from her office, but had not checked on him.
Police Chief James Fitzpatrick said the matter is a personnel issue and declined to respond when asked to identify the employee.
On Aug. 14, a woman employed by custodial services reported her car missing at the end of her shift and asked police to check security footage in the area. She told Bohannon she thought it might have been repossessed, since she had missed several payments to Quality Motors.
Upon investigation, a black SUV is seen parking on the same row as Williams' white Chevy Silverado.
The video shows a man geting out of the SUV after waiting for Williams to leave, then getting into the vehicle and driving away, followed by the black SUV.
Williams said the SUV appeared to be owned by a Quality Motors employee after reviewing the footage.
On Aug. 13 Andrews responded to a vehicle collision in parking lot D.
English Professor Tonya Kymes reported her car was slightly damaged on the front after she hit a nearby curb and tree.
Efforts to reach Kymes for more information went unanswered.
Andrews responded to another vehicle accident on Aug. 17 when student Christopher Hughes' reported his Subaru Forester was hit while it was parked in lot G. His car was not visible on camera footage during the incident so campus police cannot determine who hit his car.
Some information was redacted from the reports under the direction of Marketing and Public Relations Director Cordell Jordan who said names are redacted "according to OCCCPD Standard Operating Procedures involving information released and information withheld."
To obtain a copy of the procedure, email cjordan@occc.edu. To contact campus police, call 405-682-1611, ext. 7747.
For an emergency, use one of the call boxes located inside and outside on campus or call 405-682-7872.