Campus police discover man attempting an ATM theft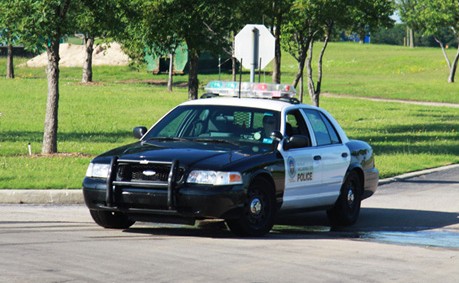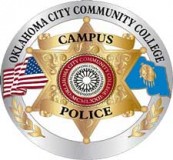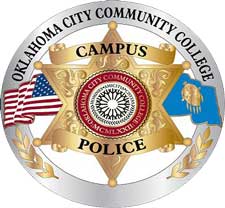 An attempted ATM theft, a purse containing 5.2 grams of marijuana, an injury to a former vice president and a stolen iPhone were highlights of campus crime in recent weeks.
On Aug. 8, Officer Bruce Funderburk said as he and Sgt. David Shriver patrolled the coffee shop area around 7 p.m., they observed a person wearing all black clothing and a garment over his face.
Police Chief James Fitzpatrick said the man was attempting to break into the ATM just outside the bookstore. He said his officers reported the man had set a hammer from his backpack on top of the machine just as they approached him.
According to the report, when the man saw the officers, he ran and the officers lost sight of him after a pursuit. The person was only able to be identified as a Caucasian male with a backpack.
Fitzpatrick said the man had gained entrance to the building through a door that was previously locked, but had been left open by custodial staff. He said the incident is under investigation.
On Aug. 6, Officer Zachary Andrews was sent to the campus police office and informed by Officer David Madden that a purse brought to lost-and-found had been found to contain marijuana.
The report shows 5.2 grams of marijuana was located inside a tin in the purse along with a grinder. The owner of the purse whose name was redacted in the report, was located in Student Advising services.
She agreed to speak with Andrews and Sgt. Daniel Piazza. The woman claimed the marijuana was used medically. She was not arrested.
After she signed a written statement, the marijuana was sent to Oklahoma State Bureau of Investigation to be destroyed.
An OSBI spokesperson said she could not provide any additional information.
On Aug. 6, Risk Management Director Marlene Shugart was notified by Lynn Nunn, administrative assistant to Academic Affairs, that former Vice President for Academic Affairs Felix Aquino suffered an injury Aug. 2 while in Mexico on a faculty development trip.
Nunn said Aquino fell and was hospitalized for a few days in Mexico. He returned to Oklahoma on Aug. 16.
On Aug. 7, OCCC lifeguard Blake Savage came to the college police department to report a missing iPhone 5S.
He said he left it on a table inside the lifeguard's room at 1H11 while he worked and returned 30 minutes later to find the phone missing.
The report was initially given to Mike Shugart, Recreation and Fitness director. Both men came to the police department to report the theft to acting Sgt. Jeremy Bohannon.
Bohannon reviewed college security camera footage and discovered two people who had been in the OCCC library earlier in the day, where they walked through all four floors without using any computers.
Later, in the Social Sciences Center, one of the persons went into and out of room 1H11, while the second person waited in the area nearby.
After the first person walked out of the room, he sat down briefly in some seats in the hallway, then left the building, followed by the second person.
They were spotted afterwards walking around the VPAC with a white object, which police presume was the stolen phone.
Savage was able to use his Macbook to track his phone to an area around NE 25th and Eastern Avenue.
Bohannon advised him to file a report with Oklahoma City police and to contact his carrier AT&T. An investigation is pending.
For more information, call campus police at 405-682-7872.
Most names were redacted on the reports under the direction of Marketing and Public Relations Director Cordell Jordan who said names are redacted "according to OCCCPD Standard Operating Procedures involving information released and information withheld." To obtain a copy of the procedure, email cjordan@occc.edu.
To contact campus police, call 405-682-1611, ext. 7747. For an emergency, use one of the call boxes located inside and outside on campus or call 405-682-7872.