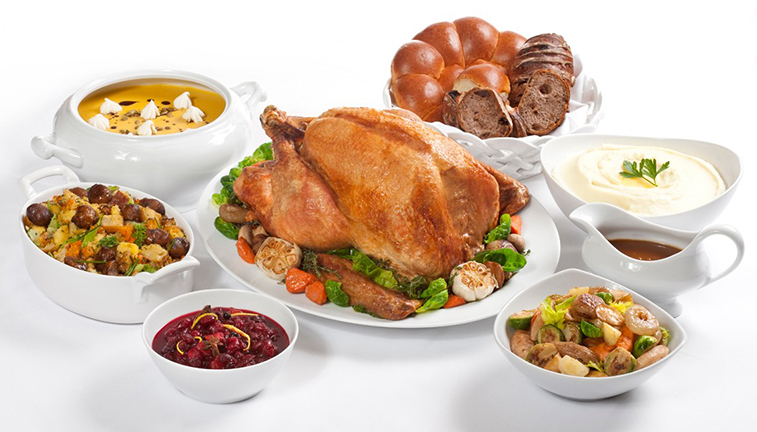 The average Thanksgiving dinner of turkey, bread stuffing, sweet potatoes, rolls with butter, peas, cranberries, a relish tray of carrots and celery, pumpkin pie with whipped cream, and beverages of coffee and milk for a family of 10 cost around $49.04 in 2013, according to the American Farm Bureau Federation.
The turkey, around $20 for a 16-pound bird, is the biggest expense. Because of that, a bird may be unaffordable for some Thanksgiving menus.
The Future Alumni Network (FAN) Club is hoping to change that for one group.
Randy Cassimus, Alumni Relations and Community Development coordinator, said the FAN Club will be collecting donations each week to help give members of the Single Mothers Academic Resource Team (SMART) the Thanksgiving dinner they deserve.
Cassimus said a donation table will be set up outside the Communications Lab on the first floor of the Main Building for one day each week leading up to Thanksgiving where students can drop off donations such as canned goods, boxed goods, or cash.
"The cash donations will be used to actually purchase the turkeys to go to the families," he said.
Donation boxes also will be located around campus. Those locations will be the library lobby, Student Life office, the FACE Center, Capitol Hill Center, and outside of room 1D4A in the Arts and Humanities Building. Cassimus said the goal is to get all of the donations by Thanksgiving Day, Thursday, Nov. 27.
As donations are made, a posterboard turkey located at the donation table outside of the Comm Lab will be dressed, tracking the process.
"The FAN Club officers have done up a little poster … of a turkey — kind of a cartoon turkey — and the idea is to dress the turkey," Cassimus said.
"It has pants and shoes, and a hat and a vest, things like that. As the donations add up and meet certain goals, they're going to dress the turkey."
Helping people in the community is important, Cassimus said.
"Times are hard and people are struggling," he said. "It's just an opportunity to help students here in our own community to enjoy a nice meal with their family that they otherwise might not be able to have.
"A lot of people take Thanksgiving dinner for granted and a lot of people don't have resources to do it. This is a good way to provide for folks in our college community that could use it."
Keisha Williams, SMART Center Coordinator, said all donations are welcome. She said those in the program are single, working mothers who could use a helping hand during the holidays.
" … This will help tremendously in providing a Thanksgiving meal for the moms and for their children, especially for the ones who aren't able to afford to purchase turkeys and everything like that for themselves," Williams said.
The FAN club is no stranger to helping the SMART Program. Christmas presents was the project last year, but this year, they decided to try a different holiday.
For more information about Dress the Turkey, contact Cassimus at 405-682-7478 or email fan@my.occc.edu.