Campus fashion showcases diversity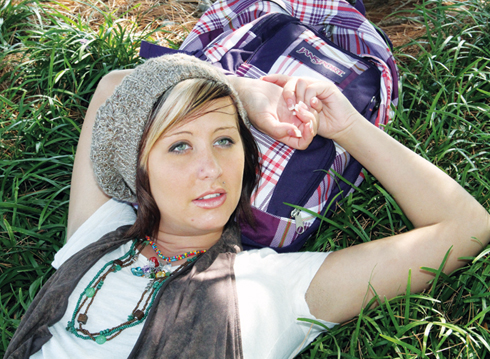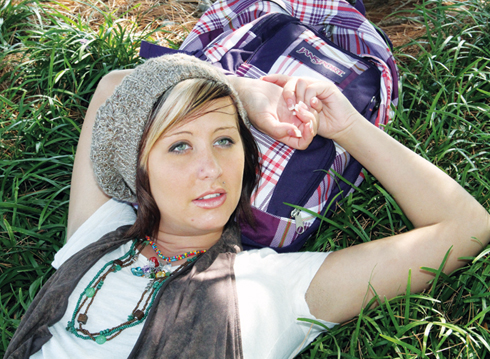 Click to view Fashion Slideshow
The style around campus lately is very expressive with a variety of trends being seen.
This year's fall fashion trends include a number of past fashions such as skinny jeans and leggings for women, and sweater vests for men.
With OCCC's diverse population, students can be seen wearing those fashions coupled with traditional dress.
Jesse Robbins, undeclared major and a member of the Choctaw tribe, said he likes wearing a native beaded medallion that reads "red eagle" with an argyle sweater.
"My style is embraced by the Choctaw tribe and my ancestors," Robbins said.
He said he likes to put a twist on his native style by dressing traditional, but in a modern way.
Liberal arts majors Sabreen Alshebli and Hadeer Ali said they enjoy embracing their culture by wearing hijabs to cover their heads as a show of respect for their Islamic culture.
While their headscarves fall gracefully over their shoulders, the students stay current by pairing them with in-style skinny jeans and jeweled shoes.
"We feel very comfortable in our modest style, but acceptable," Alshebli said.
Nursing student Mary Ndungu, from Kenya, said she embraces her culture with braids, coupled with skinny jeans and boots.
Nursing student Wendy Dawson expresses herself with fun accessories in her hair along with body jewelry.
"I love my knit hats and backpack," Dawson said.
It also appears baggy and oversized clothes are a thing of the past. Male students around campus look more put together with fitted jeans and colorful shirts.