Campus crime lower than neighboring area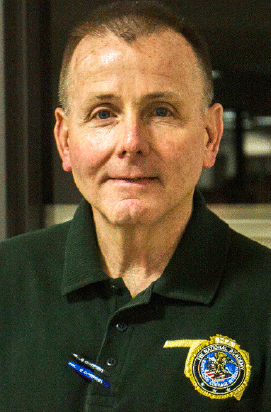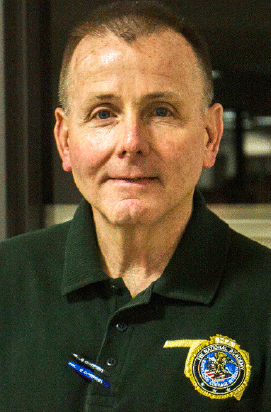 With almost 14,000 students and 700 employees on campus, OCCC is comparable and, in some cases, larger than some Oklahoma towns and cities in terms of population.
So it would make sense that campus crime is being reported on a regular basis.
Police Chief James Fitzpatrick said he is satisfied with the relatively low level of crime that happens on campus.
"We're looking for zero, but the amount of crime we have on campus and the response we're getting from people and the numbers — I would say we are pleased that we don't have a crime issue on campus, especially with safety," he said.
In fact, crime statistics gathered from a one-mile radius north, east and south of the OCCC campus from October 2014 to October 2015 show campus crime is exceedingly lower.
The numbers were provided by MSgt. Gary Knight of the Oklahoma City Police Department.
The two crime areas on campus that had higher numbers than off-campus were petit larceny with 15 on-campus cases and four off-campus, and grand larceny, having seven on-campus and five off-campus reports.
OCCC President Jerry Steward said he feels good about the on-campus numbers.
"I feel really good about the safety of our campus," Steward said. "I talk to Chief Fitzpatrick about the surrounding area and he says compared to most neighborhoods this is a pretty safe area," Steward said.
"The crime rate isn't super high and so I feel like OCCC is probably safer than just about any comparable area in Oklahoma City with as many people as we have here."
Fitzpatrick said campus police calls range from petit larceny to non-injury vehicle accidents and drug charges while off-campus has a wider range with domestic violence, robbery by force and assault. He said there are many reasons why campus crime is lower than the surrounding areas.
"You have commercial properties," he said. "They themselves generate calls for service from the police [from] larcenies, to issues in and around them," he said.
"You have multi-family housing and apartments across the street. And as you move away from here — especially a mile — you've got considerable amounts of multi-family housing. Then there's residential. So you're going to have burglaries, domestic disturbances, fight calls [and] things like that, the typical things officers respond to routinely."
Steward said although he's happy with the low occurrence of crime, he said that doesn't mean he isn't watchful.
"I think last year we didn't have any (serious crime)," he said. "But I also have to say that doesn't mean that in the next 30 minutes we're not going to have a serious event on our campus. Nobody can accurately predict when that would happen.
"So I'm happy about where we are but I'm not unrealistic [because] the danger [of] a serious incident is always there."
To see the Oklahoma City report, visit the Pioneer Online at http://pioneer.occc.edu
Download the Off-Campus Crime report.
To see campus crime statistics, visit www.occc.edu/police/crimesafetystats.html.