Campus, community will continue to thrive into 2011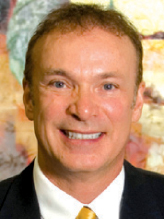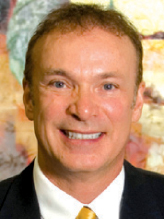 With the Thanksgiving break behind us, we turn our attention to wrapping up the fall semester.
The Christmas and New Year's holiday break is just around the corner, and then the beginning of a new year and a new semester at OCCC. To our students, I wish you the best as you complete your final course assignments and tests. To our faculty, adjunct faculty, and all of the supporting staff, I want to express my continued appreciation for your dedicated work of behalf of our students and community.
This time is also a period of transition in our state government. I have personally congratulated Governor-Elect Mary Fallin, Lt. Governor-Elect Todd Lamb, Attorney General-Elect Scott Pruitt, Superintendent of Instruction-Elect Janet Barresi, and others on their success in the recent elections.
As an employee or a student at OCCC, which is a state-supported college, we have a collective interest in how our newly elected leaders will govern in the years ahead. As you probably know, the immediate challenge is the state's budget.
Without federal stimulus funds and a near empty State Rainy Day Fund, Oklahoma faces at least a $500 million shortfall in estimated revenue for the upcoming budget year that begins on July 1, 2011 in comparison to the current year. Decisions on how the state will manage this shortfall will be made this spring during the legislative session beginning in February. No doubt we can expect a reduction in funding to almost every area of state government, including funding to colleges and universities.
An employee recently asked me, "Is OCCC prepared financially?" "Can we weather the next couple of years with less funding from the state?
In short, OCCC has initiated a number of measures to mitigate the negative impact of the impending budget shortfall. We have limited cost increases, deferred projects, increased funding from grants and donations, and increased our cash reserves. We are in a good financial position to see our way through without cutting services to students, without cutting back on course offerings, and without reducing faculty and staff.
As we transition to a new semester, a new year, and to new leadership in state government, I am confident that we will not only survive the current challenges but will see OCCC, our community, and our state thrive well into the future.