Campus coffee shop the real beans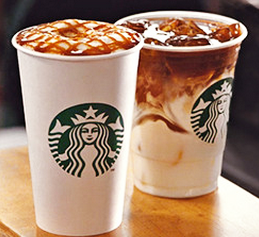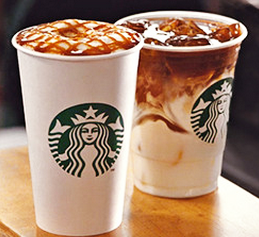 Coffee shops are places where people go with their MacBooks and cute journals with the intention to get things done and maybe shyly meet someone.
In reality, everybody sits separately, silently refreshing their $2,000 Facebook machine.
This sad fact has put me off coffee shops the last year or so.
Redcup and Elemental are the exceptions — the former because I've been ditching school to go there since I was 16 and the latter because it's the only place to get a decent cup of coffee.
Special reference to Grey Owl of Norman being respectably chill (especially for Norman), and Evoke of Edmond being awful and posh (and in Edmond) but making a solid latte.
Then there is Starbucks, the Obama of coffee.
Starbucks promises high-quality, expertly prepared, fair-trade brew and delivers battery acid with food coloring that you are scientifically proven to enjoy more because of the logo.
But our campus "not-a-Starbucks" coffee shop that sells Starbucks drinks is better than that. The employees will quickly tell you the coffee shop is not a Starbucks.
I have only good things to say about those people who staff the OCCC Coffee Shop.
They are quick, they get your drink right and they are friendly.
Personally, I could never staff a coffee shop like OCCC's "not a Starbucks."
I would not be able to sell white chocolate raspberry soy lattes to walking iPhones wearing uggs and yoga pants because that has as much to do with coffee as OCCC has to do with the rise of the so-called Islamic State.
So the employees really are some troopers.
They make my half dark roast, half hot chocolate dutifully, experiencing an average less confusion than baristas of other coffee establishments, which for a drink that is quite simple (and known in some circles as a Florentine) causes the equivalent delay of a ventifrapimochanutcocada-soy-no fat/sugar for whatever reason.
Keep doing what you do campus "not-a-Starbucks" coffee shop. You do it well for the deceptively low-quality ingredients you have to work with and we appreciate it.
Rating: B
To contact Grant Swalwell, email onlineeditor@occc.edu