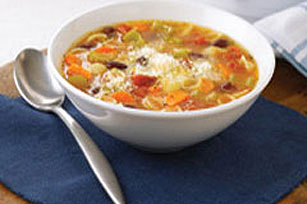 The tempting aroma of homemade soup permeated the atmosphere in the Main building Nov. 7 as the Faculty Association hosted the third annual Soup Sale and Silent Auction for student scholarships. After the soup was eaten and the auction items sold, the Faculty Association had added $1258.16 to its coffers, said Michael Machiorlatti, Scholarship Committee Chairman.
More than 150 bowls were sold, said Machiorlatti.
The silent auction sold 20 items, including a set of blue-and-white porcelain china made by Sorelle and a framed picture of Starry Night by Vincent Van Gogh. The top auction item, which was the china, sold for $90. As in the last two Faculty Association sales, the soups were judged to determine the best.
Read More