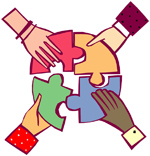 The news is good for 2011 Occupation Therapist Assistant graduates taking their national exam for the first time.
They exceeded the national pass rate by 5 percentage points, with 89 percent passing at OCCC versus 84 percent nationally. In 2011 18 students took the exam and 16 passed the first time.
OTA Professor Tom Kraft sounded proud.
"We are pleased with our graduate performance on the national Certification Examination regarding first-time test takers." said Kraft, now serving as acting dean of the Health Professions division.
Read More