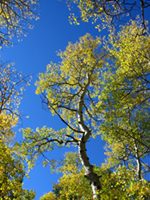 Students may have noticed new trees popping up around campus lately. OCCC has recently planted more than 100 trees around Faculty Circle, the road that loops around the campus, as part of the third phase of an ongoing 20-year Master Site Plan.
"The campus will pretty much be a forest by the time it's all done," said Gary Phillips, Building and Campus Services supervisor.
The blueprint for the Master Site Plan shows more than 150 trees lining both sides of Faculty Circle. The trees are Shumard red oaks, a tree native to Texas that should be able to withstand Oklahoma's scorching summers, Phillips said.
The plan is still in the beginning stages, with more trees to follow. An upcoming project includes a tree-lined walkway from the Arts Festival area straight through campus to the John Massey Center.
Read More