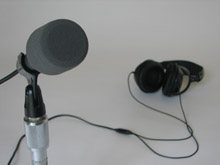 Sometimes our calling finds us. Sometimes we find it. And sometimes after getting turned about, things come full circle and we collide with it while neither of us is looking. For Kelly Haworth the last is true.
From his appearance with his neatly cropped and balding head, black polo with "unibroue" emblazed over the heart, green-gray shorts and running shoes, one could picture this fellow as a beer deliveryman and not a broadcast major with aspirations for a later pastoral study.
This self-employed father of three dropped out of a broadcast journalism degree program in 1988 because of financial reasons to get into the restaurant business.
He spent a great deal of time working jobs in the hospitality industry eventually becoming a manager at several restaurants.
Read More