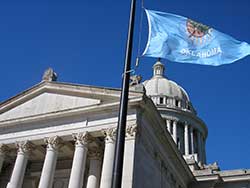 Students will have the opportunity to talk with their legislators at Higher Education Day at 9 a.m. on Feb. 10 at the Oklahoma State Capitol.
OCCC will be attending the event and Erin Logan, student life director, said students should get involved.
Legislators will be available for students from 9 a.m. until around 1 p.m. Then,  at 2 p.m., a group session will start in the meeting room.
Read More