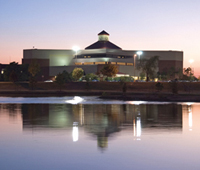 OCCC will separate its General Biology course into two different classes, one for science majors and another for non-majors, beginning fall 2011, said Raul Ramirez, biology professor.
General Biology will be split into General Biology, BIO 1114, and General Biology (Majors), BIO 1124.
"It was unfair to beat the non-majors with a lot of detail a major student would need," Ramirez said.
Read More