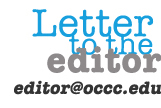 Severe weather season will be upon us before we know it and now is the time to prepare for what Mother Nature will send our way.
The American Red Cross is participating in National Severe Weather Preparedness Week by encouraging all households to be ready for the next emergency or disaster.
MAKE A PLAN: It is important that everyone in the household helps put the emergency plan together and knows what they should do if something occurs. During the day many people are at work and school so household members may not be together when a disaster happens. The plan should include ways to contact one another and two predetermined places to meet — one near the home in case of a sudden emergency like a fire and one outside the neighborhood in case circumstances prevent people from returning home. People also should identify an emergency contact person from outside the area in case local telephone lines are overloaded or out of service.
Read More