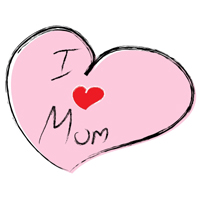 A very special Day is approaching, and the majority of people should be thankful. Sunday, May 13, is Mother's Day.
For those who have a mother, stepmother, grandma, or just any mom figure in their life, it's the day to show your appreciation.
Flowers along with a nice breakfast, brunch, lunch, or dinner are always nice and appreciated.
However, Metro Family, Central Oklahoma's Parenting Connection, has outlined many events in the metro area in recognition of Mother's Day.
There are plenty of activities for children of all ages, as well as mom herself, ranging in price. In addition to great ideas Metro Family has to offer, there are many other options.
Read More