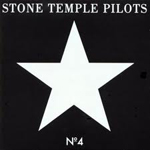 Nov. 5 marked a night of fun and frustrations at the Lucky Star Casino.
I was about to see a band from the '90s my mother never approved of — Stone Temple Pilots. I began to get pumped up as I took my place in line and wait edfor about an hour. This was not the most frustrating part of the evening, but waiting for the band to take the stage was.
As I made my way inside I notice that, because I didn't purchase ridiculously expensive VIP tickets, there was no way of getting anywhere near the stage.
Read More