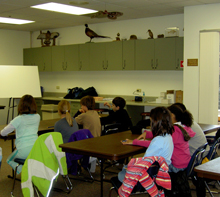 April 19 will mark the 20th anniversary of the 1995 bombing that destroyed the Alfred P. Murrah Federal Building in downtown Oklahoma City.
Killing 168 people, it is the most deadly case of domestic terrorism in American history, and was the most deadly terrorist attack until 9/11.
In July 2010, House Bill 2750 went into effect, requiring by law that Oklahoma schools teach about the bombing as part of their history and social studies core curriculum.
When former Gov. Brad Henry signed the bill into law on April 6, 2010, he said it is important for school children who had been born after the bombing to learn about one of the events that has shaped Oklahoma's history more than most others.
Read More