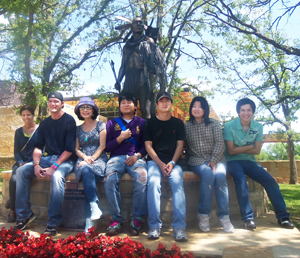 Looking at the past is one way to help international students understand the culture of the state where they currently live.
That's one reason why six students in the English as Second Language bridge program spent a lovely spring day on a field trip to the Sulphur Springs area, home of the Chickasaw Nation.
On April 10 the students learned about the Chickasaw way of life and how the Indians lived off the land.
"We are going to have a great day," said Professor Abra Figueroa, director of the English as a Second Language program, at the beginning of the trip.
Read More