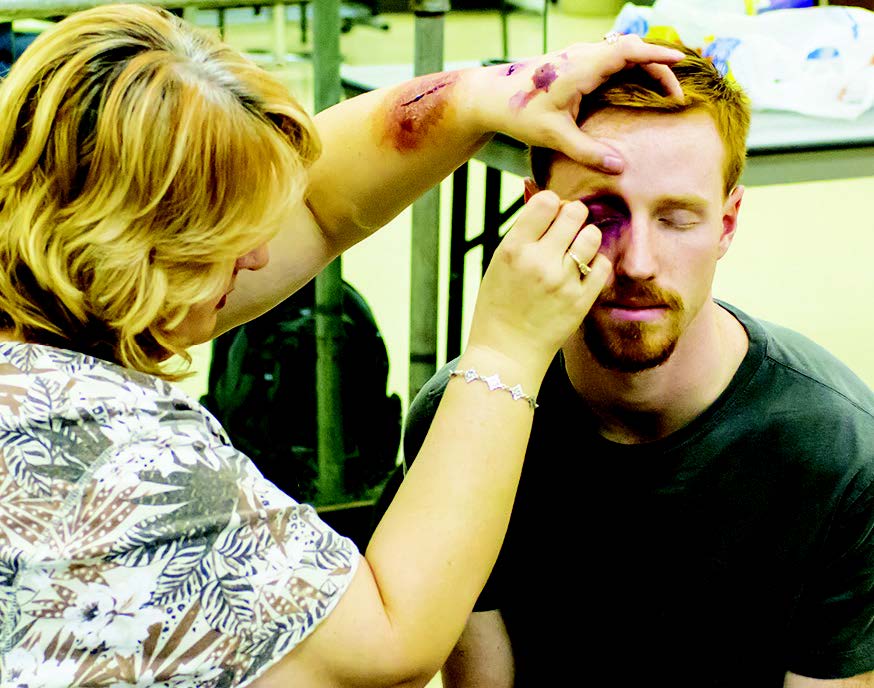 Students walked among the undead when the zombie apocalypse came to OCCC Thursday afternoon, Oct. 25.
Costumed students in the Stage Makeup class used the first half of their class time to apply their gruesome zombie wounds. Once zombiefied, they began their walk of terror throughout the campus for the remainder of the period said adjunct Professor Suzette Sroufe.
The first stop for this group of moaning undead was the Pioneer office right across from the stage makeup classroom, room 1F5-AH or the Green Room.
Read More