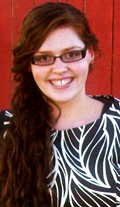 A senior at Pathways Middle College High School, Brianna Dick, learned recently that she is one of 1,000 students in the U.S. to receive of the Gates Millennium Scholarship.
This scholarship will cover the rest of her college education from her bachelor's degree to her doctorate.
The scholarship could total close to a quarter of a million dollars in tuition, books, and living expenses, said Carol Brogan, principal at Pathways, which is located on the OCCC campus.
Brogan spoke highly of her student. Brogan said Dick deserves all the credit herself.
She will be the first Pathways student ever to receive this scholarship.
"We'd like to say that we did something about it but she really is a top student," Brogan said.
Read More