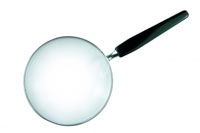 bearvader/
FreeDigitalPhotos.net
An investigation is ongoing into the unauthorized use of funds in the Bursar's office last year, said OCCC President Paul Sechrist.
The issue consists of multiple unauthorized credit card transactions spanning a period of several years, Sechrist said.
"From what I know, I believe the exact total amount of the transactions will be significant," Sechrist said.
"But the exact amount is still under investigation and should be determined in the near future."
Sechrist said the college has taken steps to prevent unauthorized use of college funds since the discovery of the unauthorized transactions.
"The credit card accounts are reconciled more frequently and by additional staff outside the Bursar's office," he said.
"When we put these measures into place, we went to an outside auditor and showed them what we were implementing. They confirmed that these measures were what we needed to do."
At the time of the discovery of the unauthorized transactions, then-bursar Brandi Henson was placed on administrative leave, and subsequently resigned, as reported by the Pioneer on Dec. 2.
Sechrist would not comment on Henson."The college has a strict policy of not speaking about employee or former employee matters," he said.
Sechrist said the transactions, and the investigation surrounding them, do not currently affect the college's operation or budget.
"To the best of my knowledge, no current employee is involved in the FBI investigation at this time, and the college has already provided the FBI with everything they've asked for," Sechrist said.
And while any loss is regretful, Sechrist said, he does not foresee any major impacts on the budgetary side of college operations.
"Almost none of the transactions took place in the current budget year, so the impact was on previous years. Since it has stopped, the continuing negative impacts have stopped."
And since no student funds were used in the transactions, the relationships the college has with lending and credit organizations, and with Higher One have remained unaffected, Sechrist said.
Sechrist also said Cynthia Gary has been named the college bursar. Gary had been acting bursar since Henson's resignation.
Attempts to reach Henson were unsuccessful.
To contact Jeremy Cloud, email editor@occc.edu.