Bookstore plans buyback May 11 through 16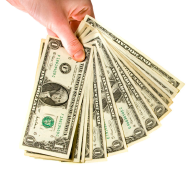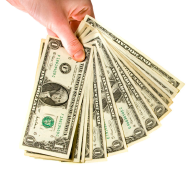 With the end of the semester coming, students are calculating how to get the best price for their used textbooks.
The average student spends $1,200 a year on books and supplies in the U.S., the College Board estimates.  That's $600 a semester, which can set back a college student's budget by quite a bit.
Typically, students will receive no more than 50 percent of a book's original value when the buyback season begins, said Brenda Reinke, OCCC Bookstore director.
Reinke said not all books will be bought back. She said there are a few deciding factors.
One is if the textbook has been discontinued, she said. If a book is not going to be used again, the bookstore will not be buying the book back from students.
Reinke said the bookstore receives a list of books from all of the departments, listing what books will be used again to help them make that determination.
Also, the bookstore has a target number of used books it will purchase, she said. If the quota for the book has been met, the bookstore won't buy any more.
Public Relations major Tyler Block said he will be selling his books.
"I try and sell my textbooks back to the bookstore at the end of the year," he said.  "If they aren't bought back, they usually collect dust in my closet."
Those who rented textbooks are in a different situation because they will not receive money for the books they return.
Sociology major Blessing Ikpa said she rents her books because she likes the end of the semester to be hassle free.
"Renting is the cheaper option for me and I don't have to worry about whether or not I'll get money back," she said.
"All I have to do is return the book to the bookstore and be on my way."
The OCCC Bookstore will have their buyback program during the last week of classes, May 11 through 16.
For more information, call 405-682-7510.
To contact Jordan Jenkins, email onlineeditor@occc.edu
Related story:
Students have numerous options for selling textbooks