Book gives readers good laugh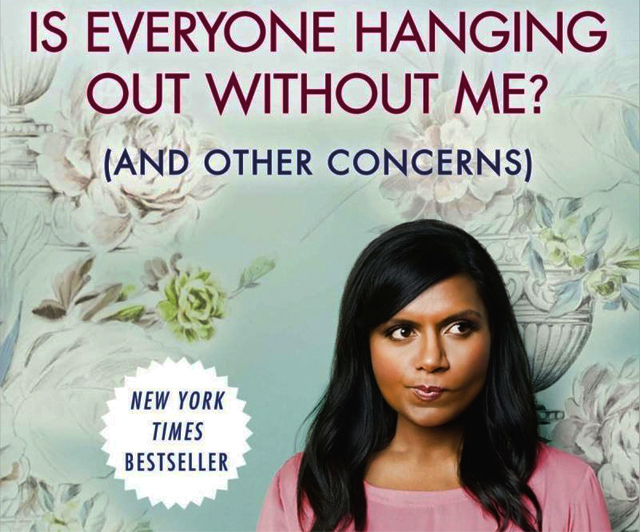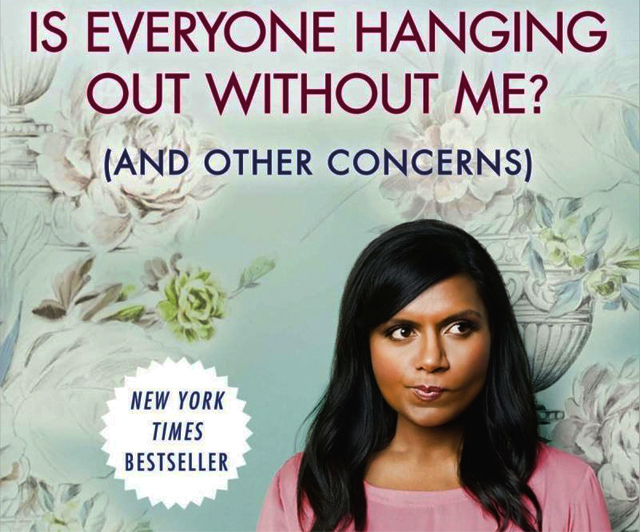 I'm an avid reader, so before spring break I bought quite a few new books.
I will unashamedly admit that most of them were sappy novels about becoming a better person or falling in love.
Upon impulse, I decided to go to the humor section for a change of pace.
I ended up stumbling upon Mindy Kaling's book, "Is Everyone Hanging Out Without Me? (And Other Concerns)."
I had high expectations for the book because Kaling is a star of my favorite televeision show, "The Office."
This book surpassed my expectations.
If you read this book in public, you would undoubtedly laugh out loud and appear to be a crazy person.
I did exactly that and I'm sure I was being judged, but I could care less because the book was worth it. The book is like having a personal chat with Kaling.
She expresses all of her feelings about various pressing social issues, like diets, marriage and men with chest hair.
Kaling is so blunt that she makes you seriously reconsider your views while laughing about the harsh reality.
She talks about her personal struggles, including being teased about her weight, being a nerd in college, and ditching her "clique" to make comedy sketches just for fun.
Her professional life is just as entertaining.
From getting sent home by her boss at "The Office" to breakups before red carpet events, Kaling kept me smiling.
Although this is one of the funniest books I've ever read, it also has serious themes to which everyone can relate, such as being true to yourself, following your dreams, not caring what other people think and being carefree.
I highly recommend this book to anyone who is looking for a hilarious, quick read.
This book is relatable and hysterical, because Kaling is one of the realest celebrities out there.
Rating: A+