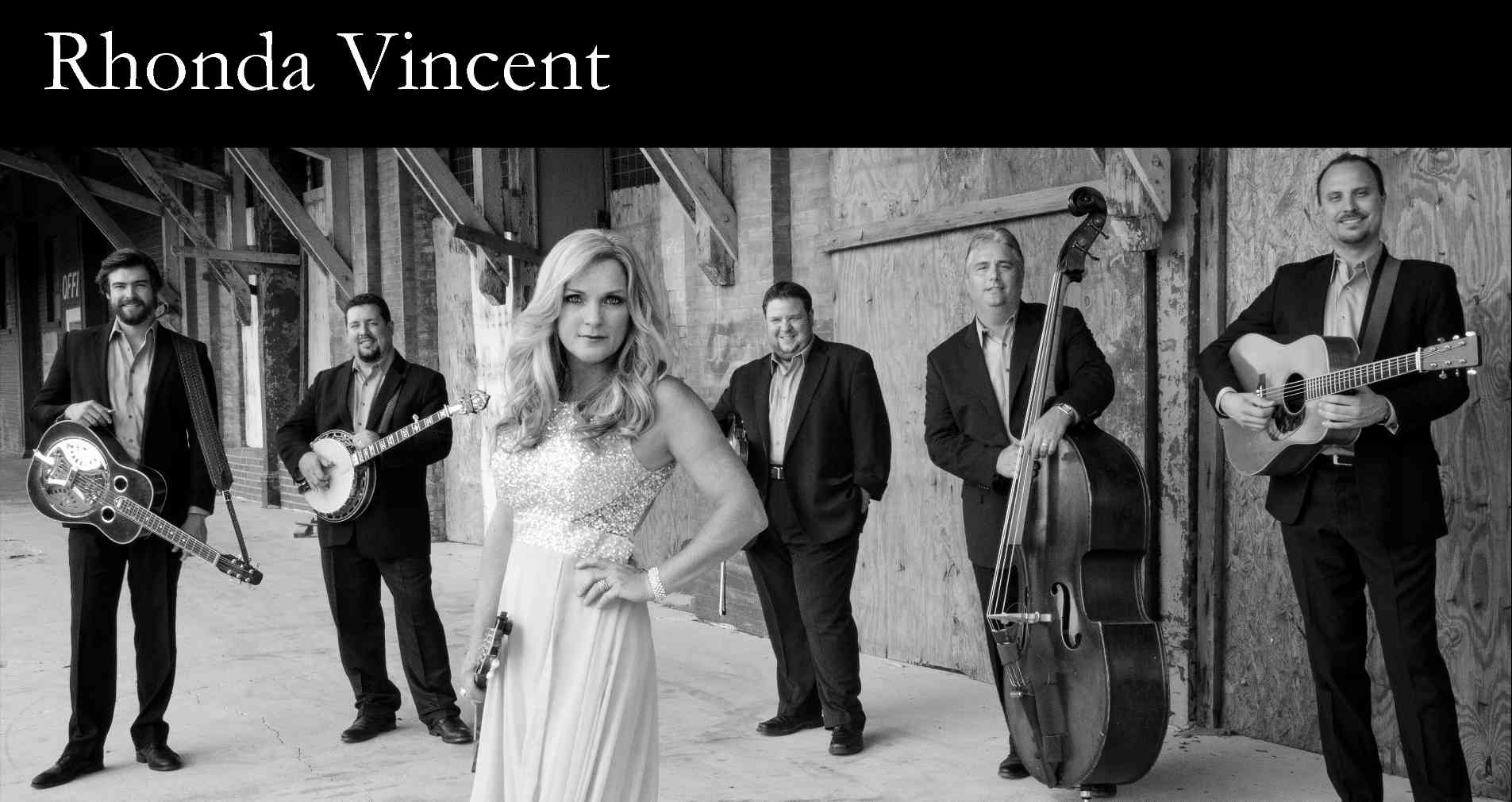 The history of bluegrass music is rooted in the hills of Kentucky and Tennessee, said Josh Williams, guitar player in the band Rhonda Vincent and The Rage. The group performed the genre to a packed house in the VPAC Theater on Jan. 22.
Williams, along with other members of the band, conducted a master class at noon that day.
Vincent's daughter Sally Berry, who has been traveling with the band since September, led the class because her mother wasn't feeling well.
"She was diagnosed with strep throat and needed to save her voice," Berry said by way of explanation.
The group took turns sharing information on bluegrass history as well as offering a brief history on when they started playing. An intimate group of 15 attended the session.
"I got my degree in sociology but minored in Bluegrass," Berry said. "I wanted to play music for a living but I wanted something to fall back on also.
Williams, from Kentucky, said he plays all bluegrass instruments. Most notably, he plays the dobro, an instrument shaped like a guitar but played horizontally like a steel guitar.
Williams spoke about how bluegrass artists were known for not using drums for percussion, instead using guitar and bass, among other tricks,
He demonstrated putting a beat strum on a dollar bill woven between the strings of his guitar.
"To play bluegrass, you have to have an open mind and a closed nose," Williams said, referring to the nasal sound in the vocals. He said all members of the band had started at a young age playing in bands with their family. Most were around the age of nine when they started playing bluegrass.
Band member Brent Burke also spoke. He is known as one of the greatest dobro players in the world of music, according to the group's website. He is the newest member of the band joining in 2012.
Oklahoma is home to a piece of bluegrass history, said Rodger Harris, who spoke before the evening concert. Bill Grant's Bluegrass Festival, which is held every year in Hugo, is known as the oldest festival of its kind and has been held annually since 1938.
On Jan. 23, local recording artist Blake Parks from Duncan played with the Oklahoma Bluegrass band Steelwind at Hillbillies in Oklahoma City's Paseo District. He said he plans to keep the sound alive for the younger generations.
"It's a lost sound," Parks said. "I started playing at the age of 12 with my family. When we start to play, people turn their heads.
"When they get a taste of bluegrass, they love it. We are actually having an album-release party coming up in April at the Blue Door in Oklahoma City."
Music Professor Michael Boyle said bluegrass music is just starting to catch hold in colleges.
"Bluegrass is more improvisational than the music taught here at OCCC," Boyle said. "We have rules we teach and, with bluegrass, you have to learn to break those rules.
"Actually rock 'n' roll has just started to creep into academics. A bluegrass program won't be started in Oklahoma anytime soon."
For more information about OCCC's Performing Arts Program, call Kurt Leftwich at 405-682-1611 ext. 7746.