BJ's Brewhouse a great experience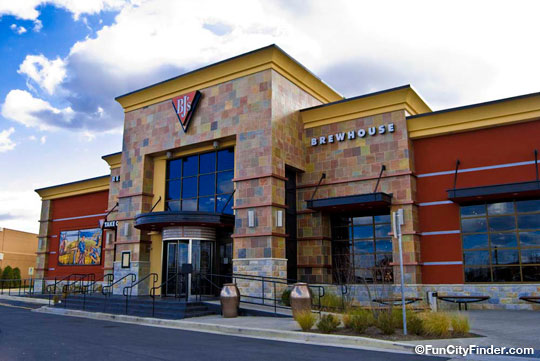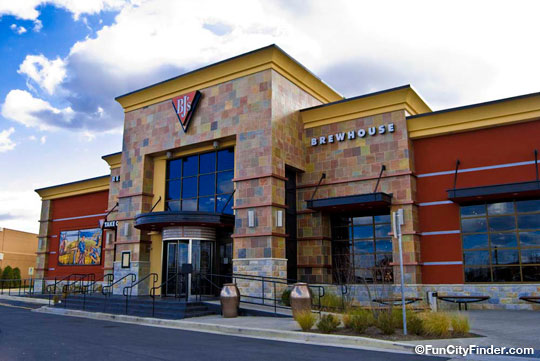 Norman is home to some great restaurants. I've managed to find almost all of them, because basically the only thing to do in Oklahoma is eat.
After going to Norman on a Friday night, my friend and I decided to try BJ's Brewhouse, located at 330 Ed Noble Parkway. We expected to have to wait for at least 10 minutes, but much to our surprise, we were seated almost immediately.
BJ's Brewhouse sounds like they would specialize in burgers and beer, but they actually have a large variety of cuisine on their menu.
For appetizers, they offer common, sharable choices like Spinach and Artichoke Dip, Mozzarella Sticks, Boneless Wings and more.
The restaurant is commonly known for its deep dish pizza, which is amazing. It has buttery, flaky crust, stuffed with toppings, cheese, sauce and perfectly cooked dough.
With different pies, like Pepperoni Extreme, Chicken Bacon Ranch, Vegetarian and Buffalo Chicken, you're bound to find toppings you like. BJ's Brewhouse also has pizza available in flatbread appetizers and hand-tossed.
BJ's is my go-to restaurant for chicken fettuccine alfredo. I get it almost every time. It's better than any Italian place I've been to and that's saying quite a bit, because my favorite food is pasta.
The chicken fettucine alfredo has perfectly cooked fettuccine, and incredibly creamy and flavorful alfredo sauce. The chicken comes grilled or blackened. I highly recommend the grilled. The dish also comes with cheesy garlic bread.
They also have many other types of pasta like shrimp scampi pasta, Cajun pasta and traditional spaghetti.
BJ's also is famous for their pizookies, which are basically cookies in the form of pizza, topped with ice cream. I had never tried one until my most recent visit. I will definitely get one again the next time I go.
I had the original Chocolate Chunk Pizookie, but I plan on trying the Peanut Butter S'mores, Cookies 'n' Cream and the Triple Chocolate Pizookies.
The only bad thing about BJ's is their prices. They are a little bit more expensive than most Norman restaurants, but the food and atmosphere make up for it.
If you haven't been to BJ's Brewhouse, stop by and try their pasta and Pizookies.
Rating: A-