Bike lanes needed in metro area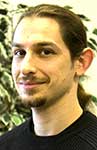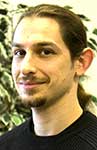 Some Oklahoma City residents who have shown interest in promoting bicycle infrastructure and development should continue to be encouraged.
In 2008, the Oklahoma City Bicycle Transportation Plan was approved, which envisioned the eventual creation of 200 miles of bike lanes to be installed in Oklahoma City with federal grant money. In 2012, 70 miles of bike lanes were installed and in 2014, approval was given for installation of the other 62.
Bicycles are a great mode of transportation. They provide benefits to both the rider and society. Bicycles are cheap to own and operate. Used bikes can be found at pawn shops for under $100 and even top-of-the-line new models are a fraction of the price of a new car.
They also save riders money. Oklahoma's gas prices are relatively low — currently about $2.27 per gallon— but the cost still adds up quickly.
Other benefits are less obvious, but studies like one from 2011 in the online journal BMJ have shown that switching to bicycles from cars has a significant impact on reducing air pollution and improving rider health.
Yet, even with all these benefits, it is still common to hear sentiments hostile to cyclists and pedestrians, such as the one expressed by Debbie Gardner in a news report by Channel 5 KOCO.
"I don't need [bicycles] on the road. Maybe the sidewalks, but not the road."
Her concerns included " … Hitting them, getting in a wreck or causing a death."
Her desire for safety both for drivers and for cyclists is commendable since 76 bicyclists were hit by cars in Oklahoma City in 2013, but the solution is not to put bikes onto walkways where bikes and pedestrians can collide.
In many parts of Oklahoma City this is not even an alternative since there are no sidewalks.
It would be far better to continue with the improvements that have already been put in place.
The bike lanes that have been created are a good first step, but many of them are "sharrow" lanes — lanes marked for shared use by cars and bicycles. These shared lanes look good on paper, but provide little real benefit since they rely on the voluntary change in behavior of motorists.
It is already legal for bikes to use the street and take up the full lane, but that has not prevented many motorists from treating riders with contempt by driving dangerously close to them.
Dedicated bike lanes would be a better solution. A 2012 Canadian study showed that dedicated bike lanes reduced the risk of injury by 50 percent compared to multi-use roads.
If bike lanes are protected from cars by a physical barrier, the risk drops by 90 percent.
If done correctly, these improvements also could benefit pedestrians and reduce the number involved in motor vehicle accidents — plus give incentive to build more and better sidewalks.
To contact Amar Molinas, email pioneergraphics@occc.edu