Bigger gym sets attendance records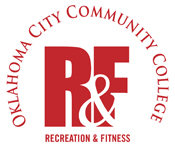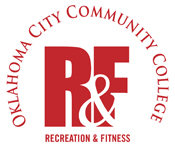 The inclusion of the new equipment in the Wellness Center has led to record breaking traffic for the Recreation and Fitness department, said Director Michael Shugart.
OCCC's workout facility received a big time upgrade last semester, from new TRX suspension bands to an entirely new hi-tech Hoist workout equipment system with many different machines.
These changes are paying dividends, with more people taking advantage of the workout facility that is completely free to OCCC students.
"Our numbers are just climbing everyday," Shugart said, "One day we'll have a new record for sign-in, and then the next day we'll have a new one."
Shugart knows that the numbers are only going to go up, and it's something that the department is prepared for.
"Yesterday, the record was 385 check-ins. Today, it's 387. Every single day it's going up. We've never had this many people."
As of Feb 1, The Wellness Center has seen close to 3,500 visitors since the spring semester began on Jan 19.
Wellness Center attendant John Hoops said that a bulk of the numbers come in during lunch time when students and faculty are on lunch break.
"Between 11 a.m. and 1 p.m., I would say over 100 people come in during that time. It gets really crowded in here," he said.
This spike in check-ins is also attributed to the very popular TRX classes, which are offered during lunch time. The classes, which involve suspension training to increase functional fitness, have been a hit amongst weight room regulars.
The classes are small, and are usually completely full during this time period.
"You have people coming in trying to do the TRX, and all of the bands are completely full and they're left waiting. That's how busy it's been," Hoops said.
Another class that's received a huge bump in popularity is Cardio Kickboxing.
"There's 19 or 20 people in this class right now, and this is the most we've had for this class ever. This is what's happening right now," Shugart said.
Students can find the schedule for the TRX and Cardio Kickboxing classes, as well as all of the other fitness classes offered on campus, at www.occc.edu/rf/wellness-classes.html.
Students interested in trying out the workout equipment simply need their student ID and proper workout attire to get started.
For any of the questions about any of the things going on at the Recreation and Fitness Department, from the fitness classes to the equipment, contact Recreation and Fitness at 405-682-7860.