Justin Beiber ''Purpose''
Summary:
While I do really like these songs, I think they're a bit safe.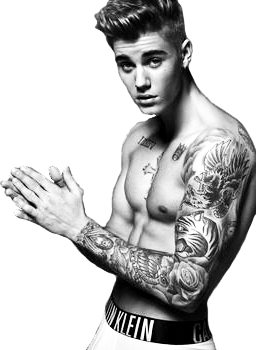 Canadian pop star Justin Bieber has had a turbulent past couple of years, and I'm sure he'd be the first to tell you that.
He's gone through a messy breakup with superstar girlfriend Selena Gomez, he's peed into some things he shouldn't have peed into, he's gotten arrested a couple of times for fighting paparazzi and drag racing foreign sports cars, he was found in a Brazilian brothel, he was beaten up by actor Orlando Bloom — honestly I could keep going for another few hundred words but I won't.
And, if people didn't like his prepubescent, squeaky clean image prior to these escapades, they probably dislike him even more now.
Justin Bieber is just 21 years old. As a 20-year-old college student, I know everyone commits some tomfoolery similar to the things Bugatti Biebs is doing at this age (probably not, honestly, but go with me), but the difference between him and us is that he's scrutinized by the entire universe.
As he's getting older, he's trying to figure out what he wants to do with his image. Out with the iconic bowl cut and acoustic guitar; in with a body covered only by tattoos and Calvin Klein briefs.
This rebrand is true with his music, too. Justin Bieber is a pop music savant. If there's one thing that is true about pop music, it's that the only things you need to be a success are a catchy hook and good production.
Look through history and these are the two most important things for crafting some chart toppers.
And, as Bieber blazes his redemption trail back into America's heart, he does so with just that.
The four singles from his upcoming album, "Purpose," all follow a similar, but extremely successful formula. "Where Are U Now," "Sorry," "What Do You Mean," and "I'll Show You" have all already had huge commercial success thanks to this formula.
They're fun, bouncy and up tempo, but most of all, they're just good freaking songs.
All of them have some cool, weird, beat drop type of thing in the hooks, and even though you know it's coming, they're all still satisfying.
While I do really like these songs, I think they're a bit safe. For Bieber's album, I hope there's something that matches his newfound bad-boy persona.
I don't need something as explicit and unexpected as all of the pictures of Bieber's genitals on the Internet.
But, for now, keep giving me those hits, Biebs.