Best restroom on campus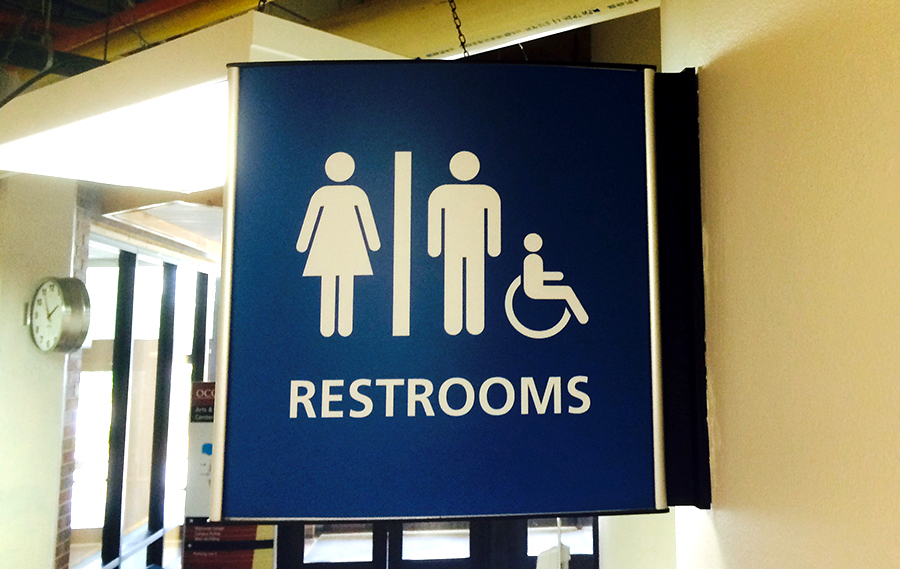 Letters from the sports desk …
Certain aspects of the college experience you will come to know well. You will be overwhelmed, your schedule will be overburdened, your mind will race and at times you are going to want nothing more than some simple, quiet place in which to take a deep breath and relax.
There are not many places like this available to you on the average campus. Even the library must succumb to the hustle and bustle of things for most of the day.
But there is still hope for attaining that one, glorious, peaceful moment that you may so desperately need.
On every campus there is that perfect place, tucked away in some quiet corner. It remains unnoticed by most, left only for the truest seekers of enlightenment — the perfect campus bathroom.
I betray the sanctity of this special place by even mentioning its existence.
In my opinion, the perfect piece of OCCC is the lavatory at the entrance of the Bruce Owen Theater. It is not fancy by any means. The fixtures are older and the decor of the place shows its age. It is a bathroom though that is dependably clean and quiet. The lighting is even curiously dim and relaxing inside.
Unless there is an event taking place at the theater, this bathroom goes generally unused.
It is sectioned off from the rest of the school by the theater's foyer area and it is out of the way enough from most of the classrooms that one can enjoy its facilities relatively undisturbed.
Of course your perfect bathroom may be different. This particular bathroom is particularly devoid of some of the most common technological bathroom advancements we've come to expect in recent years.
It does not possess even the simple but necessary little counter that some of the campus' other restrooms have.
There might even still be other criteria involved in choosing the best space on campus. There are some wonderful restrooms located all throughout OCCC's campus and all of the facilities here are quite capable of suiting anyone's needs in an emergency.
I look forward to reading your comments and learning about what makes your perfect place so perfect.