Be proactive and aware to prevent most fraud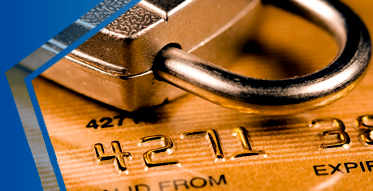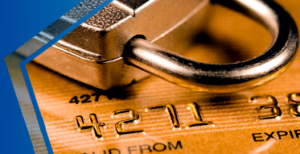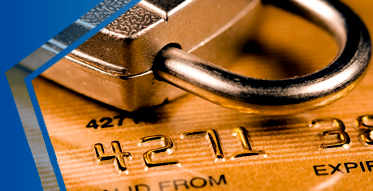 With most people using credit or debit cards nowadays, it makes sense the occurances of theft also is on the increase. And, the constant strides being made in technology isn't helping, said Information Technology Dean Tom Ashby.
Psychology and Sociology major Kayla Taylor said she has been a victim. She said her Higher One debit card, issued from OCCC, was once used for a fraudulent charge.
"It was a small purchase, like $2.30, but I didn't authorize it," she said. "I check my account pretty regularly, so I caught it within two days of it happening. I contacted Higher One, and they shut down my card and mailed me a new one."
Taylor said that changed the way she handles her account.
"I've definitely been taking a lot more interest in making sure sites are certified before I enter my card information," she said.
"I go through reputable sites like PayPal and check to see if they have certification."
Former OCCC student and current Communications Lab employee Gabriel Wiseman said he takes extra precautions as well.
He said he never enters his Personal Identification Number (PIN) when using his debit card for purchases.
"I … run it as credit. And that's just so someone can't go to an ATM and withdraw everything with my PIN. I keep my PIN very safe."
Lifehacker.com recommends running a debit card as a credit card when possible.
"If you detect fraud … you can dispute a charge and get it reversed quickly, thanks to credit card issuers' 'zero liability' policies.
"You're never liable for unauthorized charges, unlike debit transactions … ."
Ashby said there are a number of ways theives steal money and information.
One is Internet theft, he said, when people use credit or debit cards to make online purchases.
"Once [information] leaves your computer, it literally bounces around the world to get to where it's going.
"You don't want your information out there in text format, where anyone can take a look at it as it goes by and say, 'Ah, there's some credit card information.'"
Ashby said while technology is responsible for some information theft, it's primarily just a gateway for thieves to use more direct and personal methods to obtain the information they want.
"A good portion of identity theft and credit card theft is not computer hacking," he said. "It's social engineering.
"People calling you, talking to you, seeing you and basically, conning you out of your information."
Ashby said this type of fraud is likely common because it's easier to rob people of information than it is to rob them in person.
"[The thief is] less likely to be caught, even if it doesn't work," he said.
"If you walk up to someone in Walmart and try to rob them, you're likely to be caught. If you bungle some kind of theft on the Internet, it doesn't work, but you're not caught.
"You just keep doing it until you succeed. You can do thousands of them an hour versus going to Walmart with your gun and being stupid.
"It's always a bigger threat when there's less risk to the criminal."
Ashby said while the loss in revenue is usually somewhat small for companies, the process of cleaning up the fraudulent charges costs everyone.
"[The companies] are not eating that cost," he said. "They're just changing the fee system so that everybody is paying for it instead of one person."
Once the information is stolen, Ashby said, it's sold on some of the scariest websites in existence.
"I know there are places on the dark web where you can go and just buy thousands of credit card numbers and Social Security numbers," he said.
"You can create an identity, and charge things and run up bills, and then disappear."
Those websites are called "carding forums."
Ashby said carding forums provide an avenue for people to purchase credit and debit card numbers, sometimes in bulk, and even purchase items bought by stolen credit cards.
He said visiting secure sites is one of the safest ways to keep your information safe.
"Stay off websites that are questionable," he said.
"The further you get away from mainstream, the more likely there's going to be malware and other things that are trying to get through the Internet and corrupt your system, or doing things in the background to track your computer."
The Better Business Bureau website says a secure website will contain https in the URL.
The "s" at the end of http means secure — that that site "encrypts or scrambles your personal financial information."
Ashby said another way theieves target people is by modifying an ATM or credit card reader. However, he said, that typically carries more risk than many criminals want to take.
"To put a skimmer on an ATM or a gas pump, you have to physically go there and, at some point, come back and take it out. There's a risk there.
About.com says the following about credit card skimmers:
" … Credit card skimming devices are often placed on ATMs or even held in the hands of waiters and store employees. When a credit card is run through a skimmer, the device stores the credit card information.
"Thieves use the stolen data to make fraudulent charges either online or with a counterfeit credit card. In the case of ATM and debit cards, thieves withdraw cash from the linked checking account. Credit card skimmers are even popping up on Redbox movie rental kiosks."
Psychology major Christian Castro said he learned the red flags of a modified ATM through the magazine 2600 .
"If you feel it's hollow, then don't use it," Castro said.
"It's usually just an added-on thing, where the card goes. Some people tend to put sand in it, just so it makes it feel solid, but even then, that has a certain feel to it."
Ashby said most theives will stick to hiding behind the web.
"The Internet is bigger and it's easier, and it's less risky for the criminal.," he said. "There's no physical point where they have to be somewhere and might get caught."
Even when taking precautions, Ashby said, preventing information theft may not always work.
He said the most important thing is to realize when a theft occurs and quickly put an end to it.
Regularly checking credit and debit card statements for fraudulent charges can help as well, he said.
Despite taking every precaution, Ashby said, thieves will still find a way to steal. Consumers just have to try and stay one step ahead.
Taylor agrees.
" … I think you can protect yourself to a certain extent, but criminals put a lot of effort into being scam artists," she said.
"I don't think it'll ever really be safe."
For more information about ways to protect yourself, visit the Better Business Bureau at www.bbb.com.