Auto shop gives disappointing work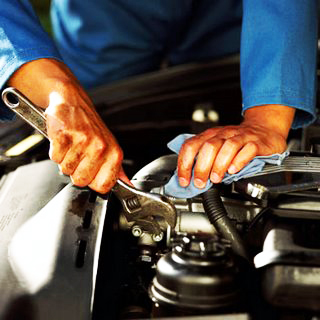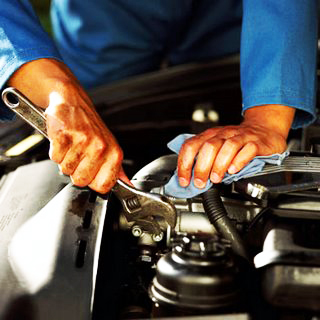 For some reason last month, I decided to go ahead and fix my car's oil leak.
I had gotten about 10 oil changes in six months, so it was obvious even to me that something was wrong.
After I got my oil changed at Shawnee Pittstop, a mechanic there recommended that I visit the "garage next door" to fix the leak.
It wasn't the best advice. He sent me, a man with no knowledge of vehicles, into the jaws of a smelly, metal dragon known as Shawnee Auto Repair.
To understand this place, you have to understand its lobby — it doesn't have one.
In the middle of this big garage, with cars being lifted and tinkered, there sits a little desk with a computer on it.
I didn't turn around and leave as soon as I walked inside. I was really tired and I didn't feel like shopping around for another place.
This part was my fault. Have you ever put in your two week notice at a job? In your last week, you get really lethargic and don't care if you allow the company to implode on your way out.
I feel like this every time my car dies. Unfortunately, I can't walk 40 miles to work. People like me allow Shawnee Auto Repair to exist.
And so I left my baby in the jackal cage. When I made the appointment, they wrote it down. In a book. In pen. But I didn't take that to be a bad sign. Internal combustion engines are easy. Microsoft Word is hard.
Remember "The Dark Knight Rises" when Bruce Wayne is all bearded and gross when he's hiding in his house?
That's how every employee at Shawnee Auto Repair looked.
Naturally, I was fine trusting them with my only way to get to work.
Anyway, they wound up fixing my car's power steering. My power steering wasn't doing very well, but I wanted my oil leak to be fixed.
The fine men there claimed that they could not find an oil leak. Somehow, they found that my power steering problem was causing my oil leak. They claimed that since they fixed my power steering, the oil leak shouldn't come back.
Yesterday, my car broke down. My oil was completely gone.
Read next week's Pioneer for my review on Kim's Auto Clinic.
Rating: F