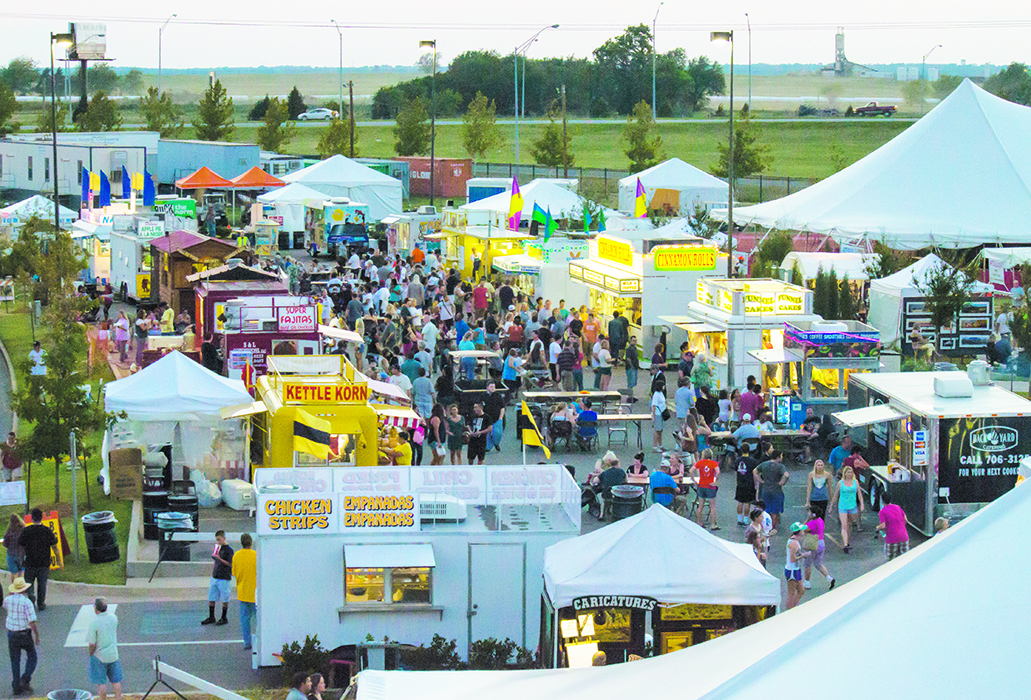 Students, professors, and other Oklahomans turned out in droves for Arts Festival Oklahoma on the OCCC campus over Labor Day weekend.
Visual artists had booths set up inside and outside of four large tents, along with a tent set up for children to try their hand at creating arts and crafts. The artists had works displayed from a variety of mediums including oil and watercolor paintings, ceramics and pottery, sculptures, and photography. Performing artists took the stage set up by OKC Backup throughout all three days of the event and played into the night. The first act was the OCCC Student Jazz Ensemble.
The climax of Sunday night was the Oklahoma City Philharmonic Orchestra, followed by a spectacular fireworks display.
At the volunteer gathering the night before the festival began, Director of Cultural Programs Lemuel Bardeguez said, "We are looking forward to the 34th rendition of Arts Festival Oklahoma on the campus of Oklahoma City Community College. We've been here for many, many years.
"Every year the festival gets better, and this year we are featuring over 150 visual artists, 15 food vendors, and over 200 performing artists, all in the weekend. It's going to be another great one."
To contact Chris James, email pioneerphotog@occc.edu.