Arrest made on drug complaint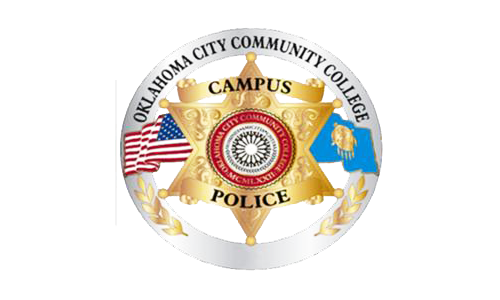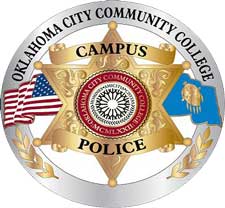 Recent reports from campus police include two arrests, a suspicious substance, vandalism and harassment.
On Jan. 25, OCCC Police Officer David Madden was dispatched to the SEM Entry 1 in response to a disturbance.
Madden reported when he arrived on the scene he spotted a visitor, Marqus Anthony Hart, 22, who was screaming and cursing on the phone.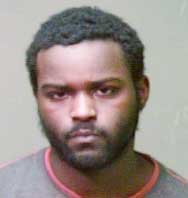 After reportedly running a warrant check and finding three warrants for Hart's, Madden searched Hart's belongings and arrested him.
In a Black n Mild wrapper found on Hart's person, Madden discovered four small pills, which were found to be Alprazolam— a schedule IV narcotic under the Uniform Controlled Dangerous Substance Act.
Also, under the chair where the suspect was seated, a pink, oval pill marked p500 was found which the suspect stated was just Tylenol. The officer identified the pill was Acetaminophen and Propoxyphene Napsylate 500 MG — also a schedule IV narcotic.
Before being transported off campus, Hart admitted to having other items hidden on him.
Hart reportedly instructed Madden toward these items. A methamphetamine pipe and a small zip-lock bag containing methamphetamine was found in Hart's right sock, and $100 was found in his left sock. Inside of a deodorant stick, a small zip-lock bag of methamphetamine and additional cash were also discovered.
Hart was transported to the Oklahoma County Detention Center for multiple counts of possession of a Controlled Dangerous Substance and for possession of drug paraphernalia.
At 10:10 a.m. on the same day, Officer Andrew Schmidt was dispatched to Parking Lot C after receiving a motorist assist call.
According to the report, the motorist, OCCC student Lorraine Ortiz, 40, told police that she had locked her keys, driver license and insurance in her vehicle.
Schmidt found that the student had warrants out of Oklahoma City and Cleveland County.
Ortiz was placed under arrest and transported to Oklahoma County Detention Center after the warrants had been verified.
According to another report, on 11:25 a.m., Feb. 1, an OCCC professor contacted police about a student, who he believed, was possibly carrying drugs on campus.
The professor was quoted in the police report as having said he noticed the student, whose name was redacted, was holding a "suspicious baggie" in the Social Sciences Center hallway.
Officer Jeremy Bohannon and Police Chief Dan Piazza responded after receiving the call. The suspect was then identified as a 19-year-old female student. The officers located the student sitting at a desk doing homework.
Bohannon reported the package, suspected at first to be a bag containing drugs, was revealed to contain Sweet Tarts candy, which the student was eating while doing homework. The report states police informed the professor of the bag's contents shortly thereafter.
At 9:09 a.m. the same day, a conflict between two college students was also reported to the OCCC police office.
Based on the report, two men, 18, and 20, whose names were redacted, were physically pushing each other and aggressively slapping each other's hands while playing basketball. Officer Schmidt reported the incident took place after one student allegedly insulted the other.
Neither party was charged but both were given notification that a student misconduct investigation would take place.
On Jan. 25, an occurrence of vandalism at the college's Capitol Hill Center was reported to campus police. According to the record, a female student, Ninfa Segovia, 30, said that a patron, who was working for a church on the same street as the center, damaged her car.
The suspect, whose name was redacted, was located by campus police Officer Schmidt. The suspect admitted that he made a scratch on Segovia's vehicle. However, he reported that it was just an accident because he had suffered a drop in blood pressure that caused him to lose his balance beside the vehicle. The suspect also offered to pay for any damages on the car.
Both parties' insurance information was collected and the picture of the damage to Segovia's car was taken before Schmidt left the scene.
On Jan. 29, an 18-year-old female student reported to campus police that she was being harassed by a man whom she had encountered on campus.
Based on the report, the student, whose name was redacted, said the harassment had taken place over the past few weeks.
She reported that the man had contacted her several times since the first week of class and that she did not want to continue having any more conversation with him. It is reported that the woman has attempted to make it clear to the man that she no longer wishes to be contacted by him.
The woman also provided police with the suspect's name and telephone number, allowing them to identify the man. A police investigation is pending.
Some information was redacted from the reports under the direction of Marketing and Public Relations Director Cordel Jordan, who said names are redacted "according to OCCCPD Standard Operating Procedures involving information released and information withheld."
To obtain a copy of the procedure, email cjordan@occc.edu.
To contact campus police,call 405-682-1611, ext. 7747.
For an emergency, use one of the call boxes located inside and outside on campus or call 405-682-7872