Area College Presidents Seek To Reassure International Students Following Trump's Executive Order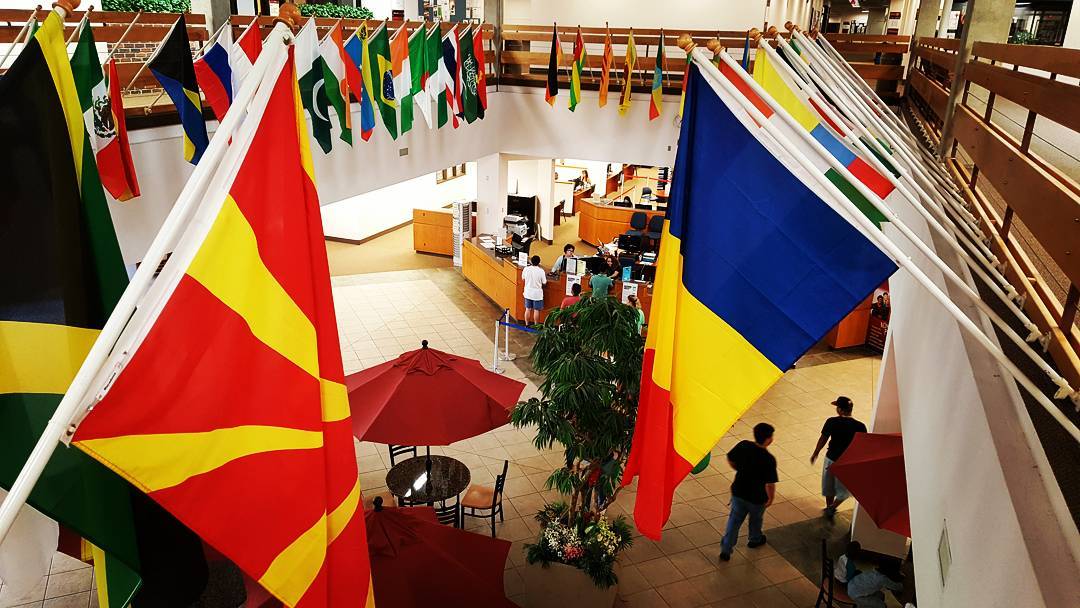 Steward, Boren and Betz Issue Statements of Support
Oklahoma City Community College's international students are scared.
They're scared by the prospect of never seeing their friends again. Scared of being denied an education. Scared of being pushed aside and further alienated.
Those were some of the reactions of OCCC students who face President Donald Trump's travel ban. Trump's executive order, signed last Friday, prohibits people from seven countries from entering the United States. The order also halts refugee admission for 120 days.
Residents from Iraq, Iran, Syria, Libya, Somalia, Sudan, and Yemen are prohibited from entering the United States for the next 90 days.
On campus, international students that spoke with the Pioneer were frightened. They also declined to speak publicly about the executive order.
World Languages and Cultures Center Coordinator Chiaki Troutman said that she's had concerned students approach her. "When I heard the news, a few students came up to me. It really affected them," she said.
In a statement emailed to faculty, staff and students Monday, OCCC President Jerry Steward said, "I have asked that students who may be affected by the executive order be contacted and assured of OCCC's support."
Steward's email said all students are important to OCCC. "International students, in particular, add much to the fabric of our college," he wrote. "When international students return to their native countries, hopefully, they maintain the contacts and friends from their time in the United States. This results in better relationships and enhances cooperation and goodwill throughout the world."
Steward said OCCC welcomes and values international students. "We support them and are pleased they chose to attend OCCC. It is hoped the executive order will not reduce the opportunity of international students from any country to attend OCCC.  This is a time for students, faculty, and staff in the OCCC community to support all our students," the email said.
OCCC Executive Director of Marketing and Public Relations Cordell Jordan said the college has three students that are directly impacted by the executive order. Jordan said the students were from Libya and Iran — two countries that are in the president's travel ban list.
"Student services, as well as our president, have reached out directly to talk about the support OCCC offers. In addition, we do have naturalized citizens that are from those countries," he said.
Colleges and universities from central Oklahoma have also issued statements to reassure their international students.
University of Oklahoma President Boren and University of Central Oklahoma Don Betz addressed the issue on their social media pages. On Monday afternoon, Boren spoke at a student protest on OU's Norman campus.
"Our understanding of this executive order continues to evolve as federal officials release more information," Boren said. "The University affirms its support of all faculty, staff, and students who may be affected by these developments."
Betz echoed Boren's statement. He also urged federal officials to resend the executive order. "UCO's mission emanates from its 127 years of helping students learn to become the citizens and leaders who are our most sustainable asset. This solidarity of purpose extends to all those who come here to pursue their dreams and create a purposeful future," he said. "In the spirit of democratic dialogue, we urge our national officials to review and rescind these directives."
The president's order has sparked backlash and protest across the country. At least three federal courts have issued stays on the president's travel ban until further legal review.
If you are a student who is in any way affected by this, please do not hesitate to contact the Pioneer.