Arabian horse championship comes to OKC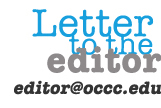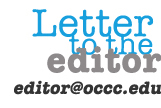 The Youth National Arabian & Half-Arabian Championship Horse Show is coming back to Oklahoma City where it originally started 23 years ago. Held July 23-30, 2016 at the State Fair Park, the show offers educational and leadership opportunities and social activities for kids of all ages.
From 2 – 5 p.m. Thursday, July 21 (before Youth Nationals), the Arabian Professional and Amateur Horsemen's Association will hold a clinic hosted by Joe Reser and Joel Kiesner in the Performance Arena. For more information about how to participate in the clinic, contact Kathie Hart at Kathryn.hart@gmail.com.
Stan Morey's Judging School will be held 9 – 11 a.m. on Friday, July 22 in the Sale Arena, hosted by Arabian Horse Association  Judges & Stewards Commissioner, Stan Morey. Come hear the Commissioner describe the view from center ring.
People of all ages can come test their Arabian horse knowledge at the annual Hippology Contest, sponsored by AHA Region 10. The contest will be held 9 a.m. – 3 p.m. Friday, July 29, in the Sale Arena Meeting Room.
Quiz stations will challenge kids, teens and adults. The cost is $5 at the door and no advance sign-up is required.
Awards for the Hippology Contest will be presented Saturday, July 30 before the afternoon session in Jim Norick Arena at 12:30 p.m.
Youth Nationals runs for eight days and incorporates many social activities for exhibitors and guests of all ages to enjoy.
Sunday, July 24 at 5:30 p.m. join AHYA for their annual, themed golf car parade for the Parade of Regions. Guests are invited to take a seat down Chisholm Trail in State Fair Park and enjoy a parade of 'Go for the Gold,' themed golf cars.
Candy and fun treats will be thrown to spectators and prizes given away for creativity.
Then, on Monday, July 25 starting at noon, bring little ones to participate in the Stick Horse Workshop and Contest.  Kids of young ages can come to Barn 3 and create their very own stick horse.  At approximately 6:30 p.m., they will 'ride' their horse through center ring in Jim Norick Arena for a prize!
Donations for participation are welcome.
Come out to the show for the Flying Pigs Fundraiser Tuesday, July 26, immediately following the morning session.
Toy farm animals can be purchased at the AHYA booth on the Jim Norick Arena Concourse.  Kids of all ages will gather to fling their pigs and aim for a prize!
The Youth Nationals Shopping Expo will be open daily, 10 a.m. – 7 p.m. in the Jim Norick Arena.
Everything you ever wanted for yourself and your horse can be found during your shopping experience at Youth Nationals!
All activities are subject to change, so look for an updated schedule at the show.
For show updates & social media contests, visit the AHA #BlueRoom across from the AHYA booth on the Jim Norick Arena Concourse or follow us on Instagram @ArabianHorseYouth, Twitter @AHAArabian, Snapchat @ahyneigh & Facebook. And remember to use the hashtag #ahaYNL16 throughout Youth Nationals for show updates and information.