Aquatic Center hub for scuba divers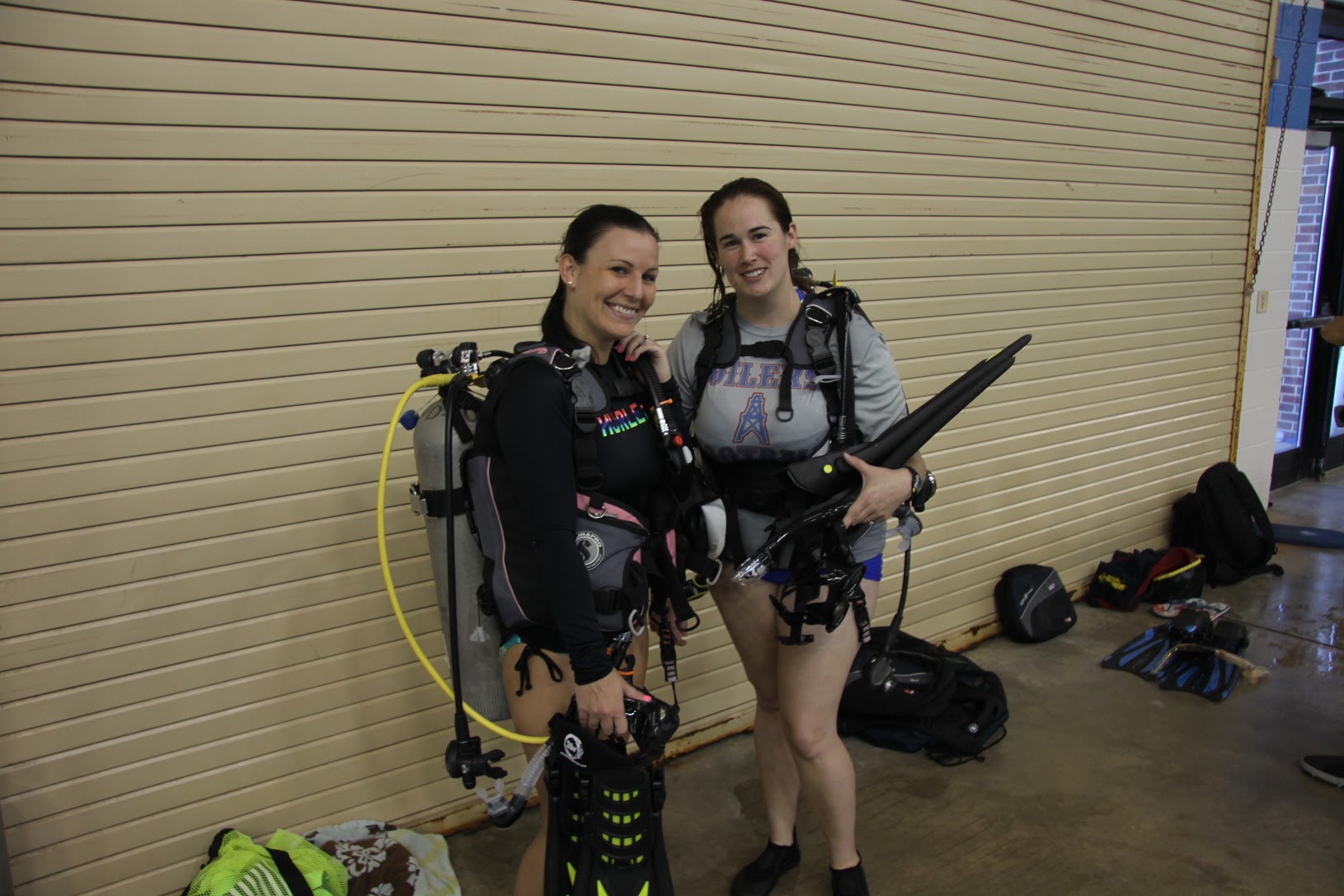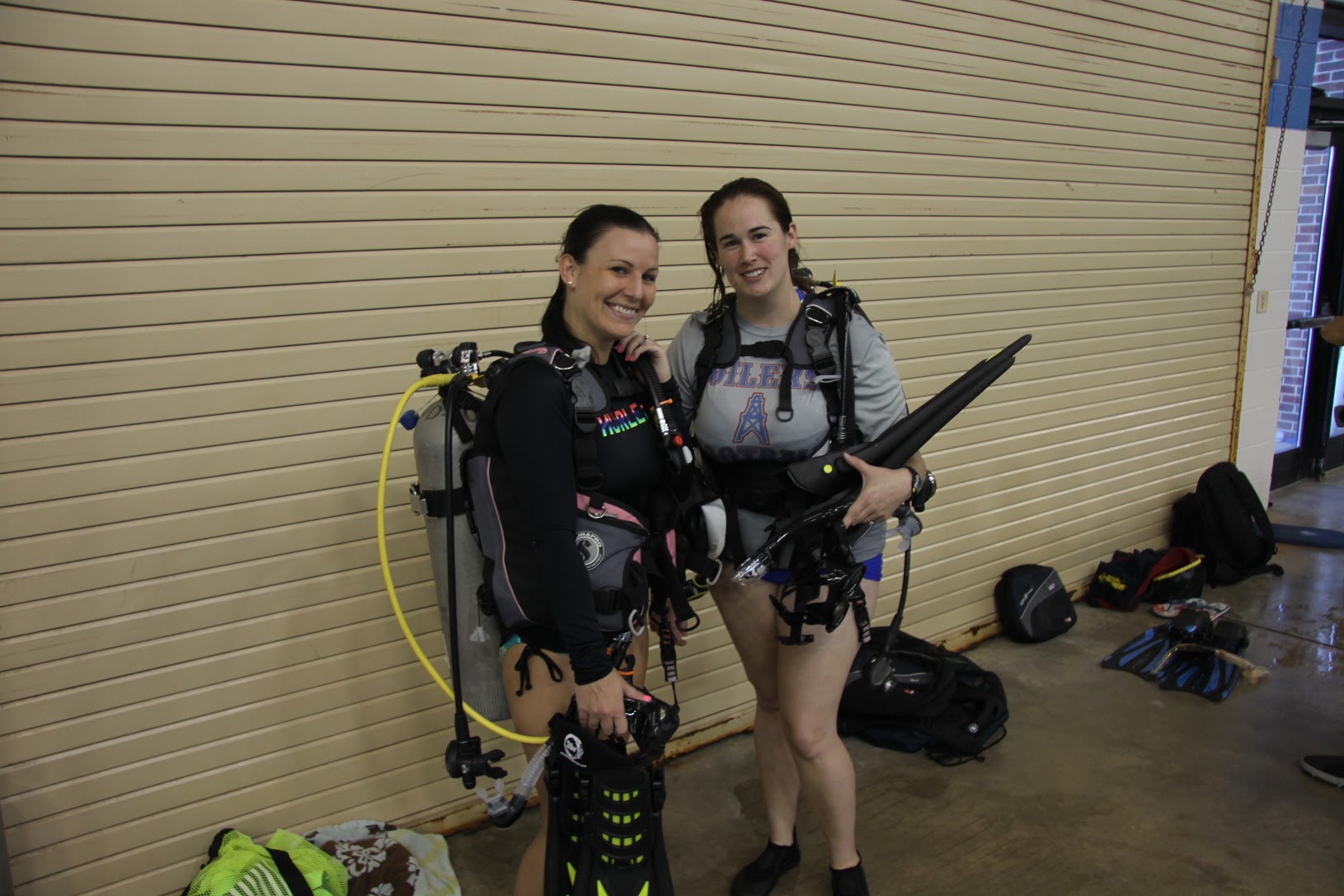 Trish Ross, Head Lifeguard at OCCC, said she's never done any scuba diving, but she doesn't mind looking out for the school's flipper-footed guests.
OCCC's Aquatic Center welcomes all kinds of guests. Ross said, amidst the recreational and competitive swimming and diving taking place, scuba divers are able to practice their craft too.
"We have two different kinds of scuba — Blue Water Divers and open [recreation]."
Blue Water Divers' manager Shane Norwood said they rent and sell scuba gear, and function as a hub for the area's scuba enthusiasts.
Blue Water Divers offers instruction at OCCC from 6:30 to 8 p.m. Tuesdays and Thursdays every other week, Ross said.
"They bring their students in and are actually training them," she said.
Norwood said certification classes come with a rental package.
"When you sign up for one of our classes, you get all the gear you'll need to go scuba diving," he said. "On the stuff that you need to own and purchase like the mask, fins and snorkel, you get a pretty good discount on it. It's all inclusive."
Blue Water usually brings at least five people to train and certify in scuba diving, Ross said. She said as many as 18 scuba divers show up in a single night.
Blue Water students are here earning certifications, keeping in practice with their gear, and sometimes trying gear before committing to buy, Ross said. "We love it," Norwood said. "It's almost like going on a real dive … ."
A Blue Water Divers' certification process starts at OCCC and finishes at what Norwood said is one of the best locations in the region: Lake Tenkiller. "There's a sunken bus, a couple boats, a plane," he said. "And the new addition is a Coast Guard helicopter."
Scuba divers not associated with the Blue Water Divers are welcome to OCCC as well, Ross said.
Open recreation scuba is from 7 p.m. to 8 p.m. on Wednesdays, for $7.50 per visit.
"They have to have a buddy and they have to show their certifications," Ross said.
Visit the Recreation and Fitness office for more information or www.occc.edu/rf/index.
For more information about Blue Water Divers and scuba certification, visit bluewaterokc.com.
The Blue Water Divers store is located at 718 N. Broadway in Oklahoma City.