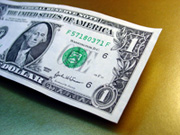 Now is the time to apply for federal financial aid for summer, said Linette McMurtrey, Student Financial Support Services assistant director.
For students returning to OCCC, summer financial aid registration starts March 26. New students can register starting April 2.
McMurtrey said students should register for summer classes by April 27 to ensure the financial aid office has enough time to evaluate their eligibility for summer financial aid before classes begin.
She said summer enrollment reports will be reviewed weekly to ensure all students with a FAFSA on file are evaluated for eligibility.
The financial aid office will notify students by email by of their eligibility.
"Many summer students do not realize that in order to receive Federal Title IV Financial Aid, they must be a degree-seeking student at the institution where the financial aid is being received," McMurtrey said.
If a student is taking only summer courses at OCCC and not seeking a degree here, they are ineligible for summer financial aid.
Other assistance may be available through tuition waivers and scholarships but federal financial aid will not be an option, McMurtrey said.
The deadline for summer tuition waivers is April 20.
Now is also a good time to begin the financial aid application process for fall, McMurtrey said. She said the deadline for fall tuition waivers is July 20.
Students are encouraged to visit with the Financial Aid Office if they have questions. They also can receive answers by email at financialaid@occc.edu.
To contact Brooke DeMiranda, email onlineeditor@occc.edu.