App users can create own play-by-play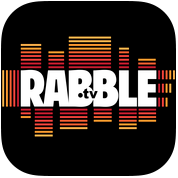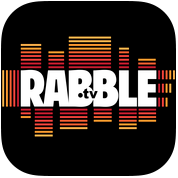 Are you sick of terrible commentating for sports events? I know I am.
To be fair, the play-by-play announcers aren't the problem. The problem is color commentators.
The color commentator population is made up of 99 percent ex-athletes. Of those ex-athletes, 75 percent of them have annoying voices, simply point out the obvious and, worst of all, suffer from blatant homerism. Blatant homerism means they are specifically rooting for or against one of the teams playing in that game, because of personal bias.
I am fine listening to Brad Nessler or Al Michaels do the play-by-play commentary for a game. But listening to Mark May, Cris Collinsworth or Dick Vitale — bless his old heart — is downright painful.
Luckily, if you are sick of terrible commentators, there is an app for you. It's called Rabble TV.
Rabble TV is the app for Rabble.tv, a website that gives you, the fan, a voice. Rabble gives you a chance to call your team's games. You can do it from your phone, while at a sporting event (dependent on your data plan), or you can do it from the comfort of your own home with a professional recording setup.
This gives you the chance to be as biased or unbiased as you choose, without being forced to listen to whatever junk ESPN's commentators give you.
You also can listen to other people call your team's games. Commentators can range in experience from your 12-year-old cousin with a gaming headset, to professional podcast and radio hosts such as Jason Davis from Sirius XM's Soccer Morning, and Andy Ruther and Joe Praino from the popular Dirty Sports podcast.
Hosts can give professional or comedic viewpoints to their broadcasts and can interact with fans through comments. Feedback can help commentators grow in experience.
The only drawback to this app is broadcasts can be delayed from the game time by up to a few minutes because of Internet capabilities. But you can sync up your broadcast if your cable plan allows you to pause the channel.
This free app is definitely worth a download if you want a change in your sports broadcast viewing experience.