Annie Oakley wins grand prize at third annual OCCC talent show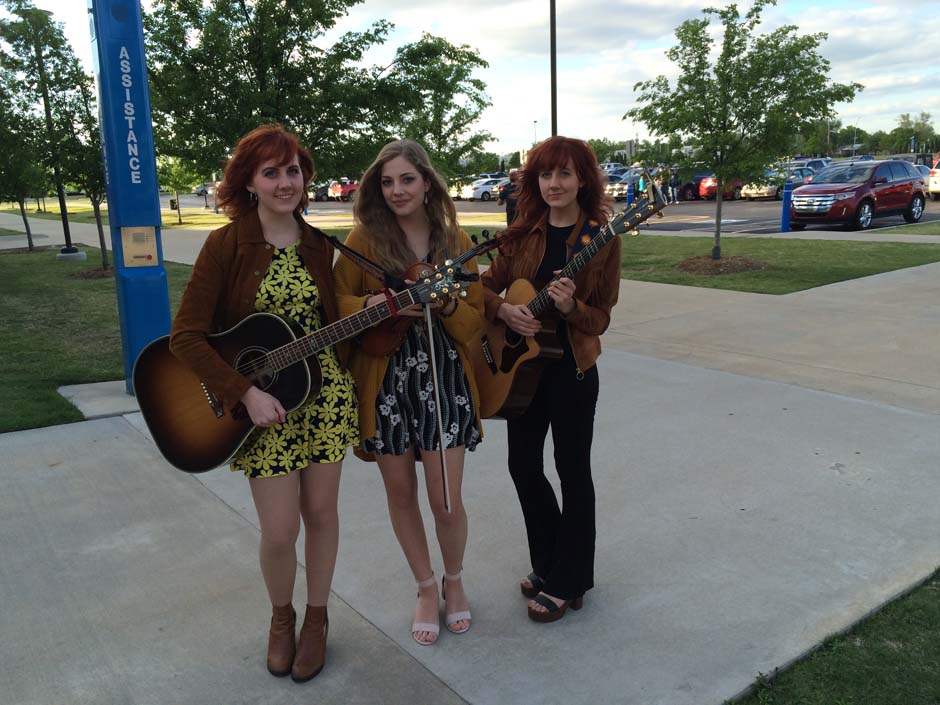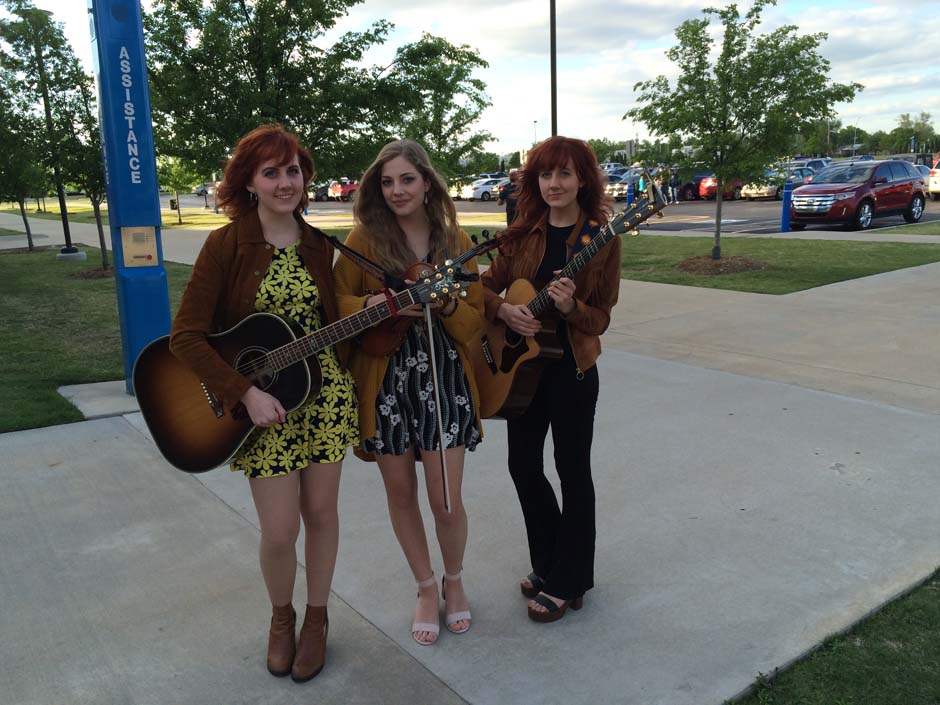 The grand prize winner of the third annual OCCC talent show was Annie Oakley, a local country/folk group, comprised of twins Grace and Sophia Babb on vocals and guitar, and their friend Nia Personette on vocals and the violin. The prize was $300 cash.
The event brought an audience of 300 to the VPAC theater April 14, including OCCC President Jerry Steward. It raised over $3,000 for scholarships.
Two other acts won the People's Choice and the Fundraising awards and took home cash prizes of $300 for the Fundraising and $150 for the People's Choice.
Ryan Castor won the People's Choice Award for his opera performance. In the People's Choice, audience members donated money by putting it in a box with the artist's picture. In return the performers  received a vote for every dollar put into the box.
The Fundraising winner was Alisha King. King was chosen because she raised the most money for the event by having the highest total of tickets sold and money raised through online donations in her name.
The Annie Oakley trio was last of 20 acts.
"We were a little nervous because we were last, because we got to see all the other amazing acts," Sophie Babb said.
Annie Oakley's winning performance was an original song they wrote titled "If I Were a Ghost."
Sophie explained the inspiration.
"It was about when you were missing somebody you used to love, and imagining what it'd be like to go back to the time you were with them," she said.
Grace Babb said they started writing songs to get their feelings out.
"One day we decided to play them at an open mic, and it blossomed from there," Grace said. "Sitting down and focusing on what we want a song to say or express usually gets the job done.
"Sophie and I started playing our original songs together when we were in our freshmen year of high school," said Grace Babb. "Our friend Nia Personette joined the group the next year.
"We get most of our inspiration from the stories we hear from those closest to us, as well as our own personal experiences."
Randy Cassimus, director of Alumni Relations and Community Development, said the proceeds go to the OCCC Foundation's Association of Alumni and Friends Scholarship Fund.
"This is the recipient selected by the Future Alumni Network (FAN club) student organization, which is the student club that produces the event," Cassimus said. "The money funds scholarships that go directly to students who are selected by a Foundation scholarship committee each spring."
Since the talent show's inception, the number of those scholarships has doubled, he said.
The talent show judges were Amanda Cunningham, a local singer and songwriter; John Humphrey, a drummer for Seether and a recent inductee to the OCCC Hall of Fame; Alex Cameron, who works for News9 in Oklahoma City; and Michelle Swink, who is the owner and an agent of MAGNA Talent Agency.
Some of the most notable performances, based off the audience's reactions, were the opening act by Andrew May,  an original composition by Darla Kaye on piano, and Buffalo Rogers with the assistance of Annie Oakley in an original of theirs.
The audience clapped along to John Taylor covering some classic hits on his acoustic guitar, followed by M.O.B.S. and his spoken word that struck a chord with everyone.
Then, out of nowhere, Ryan Castor sang opera and everyone was enthralled.
At the end of the show, the audience was given a performance by last year's talent show winner Stephen Salewon as he played a few songs off of his recently title EP "Give it All."
For those who missed the talent show and would like to go see Annie Oakley perform, they have some shows coming up, with the closest one being from 10 to 10:45 p.m. on May 12, at The Deli in Norman.
Music by Annie Oakley can be found on the website www.theannieoakley.com, and they are also on Spotify, Apple Music, and iTunes.
For more information about the OCCC's Got Talent show, contact Cassimus at rcassimus@occc.edu or go to www.occc.edu/talent.