'Angels' high point for Reznor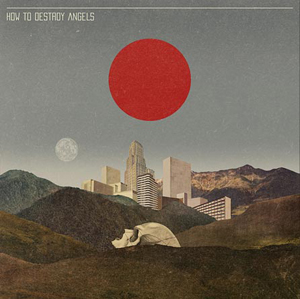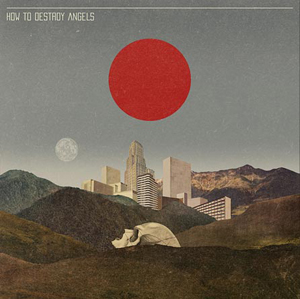 Trent Reznor, the suicide king of industrial pop, comes out of exile to re-ascend his throne. There he sits, hand in hand with his new queen, covered in blood and soot.
"How to Destroy Angels" is his first musical project since disbanding Nine Inch Nails last year. This time he's brought along his wife Mariqueen Maandig and co-producer Atticus Ross.
The self-titled, 6-song EP, was released June 1 and is available as a free MP3 download at www.howtodestroyangels.com.
The album is so good it spits upon everything Reznor's done this century, from a great height. "How to Destroy Angels" is the best selection of songs he's put out since 1992's "Broken," or possibly ever.
This time Reznor's focused on the musical production side, trading in his angsty screams for his wife's soft whispers.
By removing himself as a singer, his songs take on a new light, and the words feel more at home coming out of the mouth of a beautiful Filipino woman.
Maandig does a great job of singing the sweet nothings of the doomed behind Reznor's pummeling metallic sex beats. All of the music is awash in waves of distorted synth and the fuzzy hum of a dead TV channel.
It is the music of the Pompeii lovers embracing 30 seconds prior to the eruption of Mt. Vesuvius. But that's the strength of the project, perversity.
"The Space In Between," the opening track, frames this peepshow-creepshow perfectly. Its lyrics account two lovers with their arms entwined, bleeding to death in front of a crowd of press, flashbulbs blazing.
The accompanying music video that was released on their website matches the lyrics literally, as it shows the couple's corpses lying on a hotel bed as they are engulfed in flames. It's a powerful piece of audio-visual art, that, like any good nightmare, is hard to shake out of one's skull.
"A Drowning" is a trip hop song tailor made for a teenager's darkened room.
It's a down-tempo piano number with orchestral samples swirling backwards and a snare made from shaped static. Here Mariqueen sings "I don't think I can save myself."
But she's saved her husband's artistic credibility and cultural relevancy by helping make this awesome EP.
Rating: A+